Three First Bus employees – Chris Koksal, Simon Taylor and Aaron Sparks – have been recognised in the 2020 Queen's Birthday Honours list for services to the community during the coronavirus COVID-19 lockdown.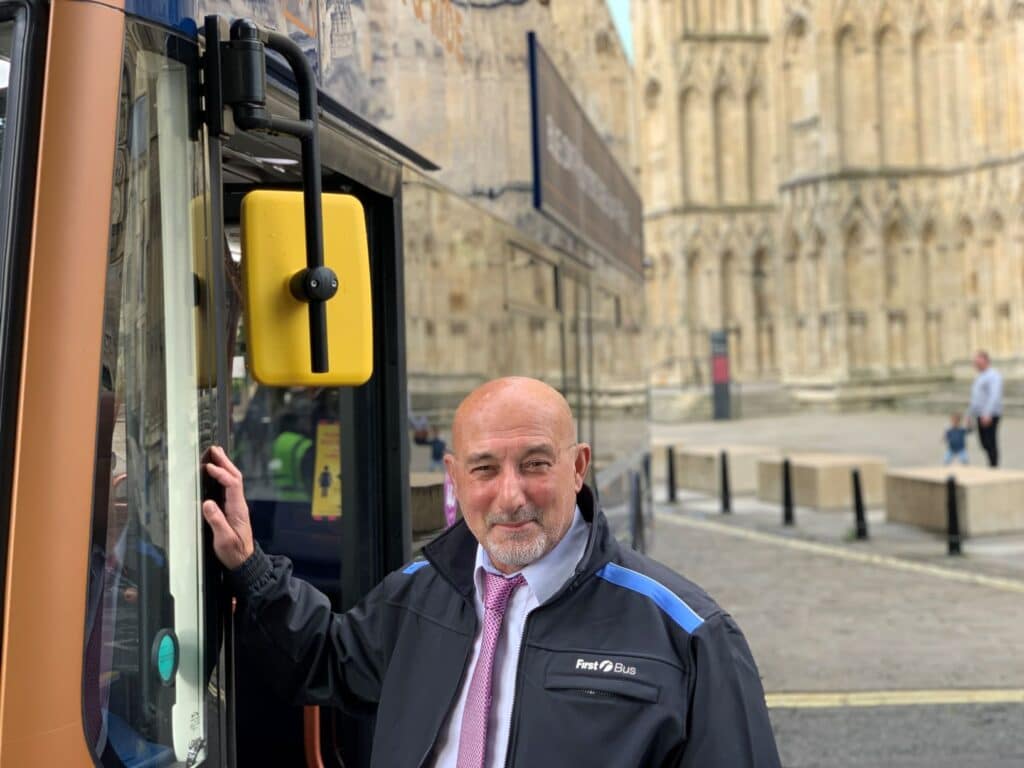 Chris Koksal, Supervisor on York's park-and-ride, was awarded a medal after he responded to the call for NHS volunteers while on furlough. He racked up over 80 trips through the responder app, choosing to leave it on permanently instead of restricted to a few hours in the day.
Driver Simon Taylor of Great Yarmouth was honoured after he enrolled himself onto a food and hygiene course (at his own cost) to provide meals, free of charge, to staff across First Eastern Counties' depots following their closure. Reheating meals on company premises at the Great Yarmouth and Lowestoft depots, Simon would prepare 80 meals of curry – including vegetarian options and rice – on his rest days. The venture proved so popular that Simon was able to set up a JustGiving page for donations to the local air ambulance service.
The final award went to scheduler Aaron Sparks of First Wessex. At the height of the lockdown the company implemented 13 schedule changes across its Dorset network, with the last-minute changes made by Aaron. The work involved him visiting bus stops in person to ensure customer information was up to date.
Commenting on the conduct of these three employees, First Bus Managing Director Giles Fearnley says it shines a well-deserved spotlight on the role of bus workers during the global pandemic.
"I am really delighted that Aaron, Chris and Simon have been honoured in this way for their outstanding dedication to others, delivering COVID-critical services to their communities and colleagues," he says. "We are so proud of their collective commitment and hard work and extend our thanks to all our staff."