With many coach operators reeling from a shortage of drivers, what can be done to turn the situation around? We spoke to four leading operators, each taking positive steps to address the issue
In Aylesbury, Roger Mott, Managing Director of Motts Travel and Crusader Holidays, is clearly frustrated by the situation.
"Since lockdown began we've lost around 20 drivers and picked up six," he says. "We've been able to cover our tours programme and are just about getting by with everything else. But to do that we've been sending the operations team out driving. We have a really busy September coming up for tours for Crusader and we have that covered, but our day-to-day private hire and contract work for Motts Travel could present a challenge. To be honest, I can't see the situation improving. We pay good rates for tour drivers and have increased those rates by 15%, but we can't compete. Del Haggerty at DH Team has been helping us out, but we need to be self-sustainable. We're running a training programme for youngster, showing them a possible career route. We pay for their training (between £1,500 and £2,000) but they must stay with us for a minimum of two years or they have to pay the money back. We've had a bit of interest."
Operator responsibility
Echoing Roger Mott's commitment to in-house training, Alan Acklam of East Yorkshire-based Acklams Coaches is of the view that there's not a shortage of drivers, more a shortage of operators prepared to train new people to become drivers.
"Over the past 14 months, and using our in-house training school, we have continuously trained and recruited new people," he says. "We now have around 25 new coach drivers now with us. A few people have chosen to come back into the industry, but we have also seen a large proportion of new people. As an industry we are too reliant on the big bus companies training up drivers and then coach companies just picking these up down the line. If all coach companies trained up new drivers and invested in this, I don't feel there would be a shortage. Currently we have 20% more drivers than pre-pandemic. No, it hasn't been easy but long term this will work, and we now have a group of new and old drivers who are bringing the love back into the coach and bus world after many experiencing their very first summer season! We've also encouraged some drivers to join us from other operators who only do service work. They're attracted by the diverse range of work we offer."
Job Centre partnership
In the north of Scotland, Maynes Coaches of Buckie has had some success with a partnership with the local job centre.
"In early 2019 we hosted a briefing session at our premises so that unemployed people could see whether being a coach driver was for them," explains Graham Wyllie, Operations Manager. "It was a one-off event and we gained one driver, who's still with us today. This year we restarted the scheme, with 10 attendees in the first session. Three showed interest. One already has his licence and the other two are due to take their test shortly. A second session resulted in just one attendee, who didn't take things further. But it's a positive scheme that other operators may want to explore. We're planning to hold similar sessions every six months."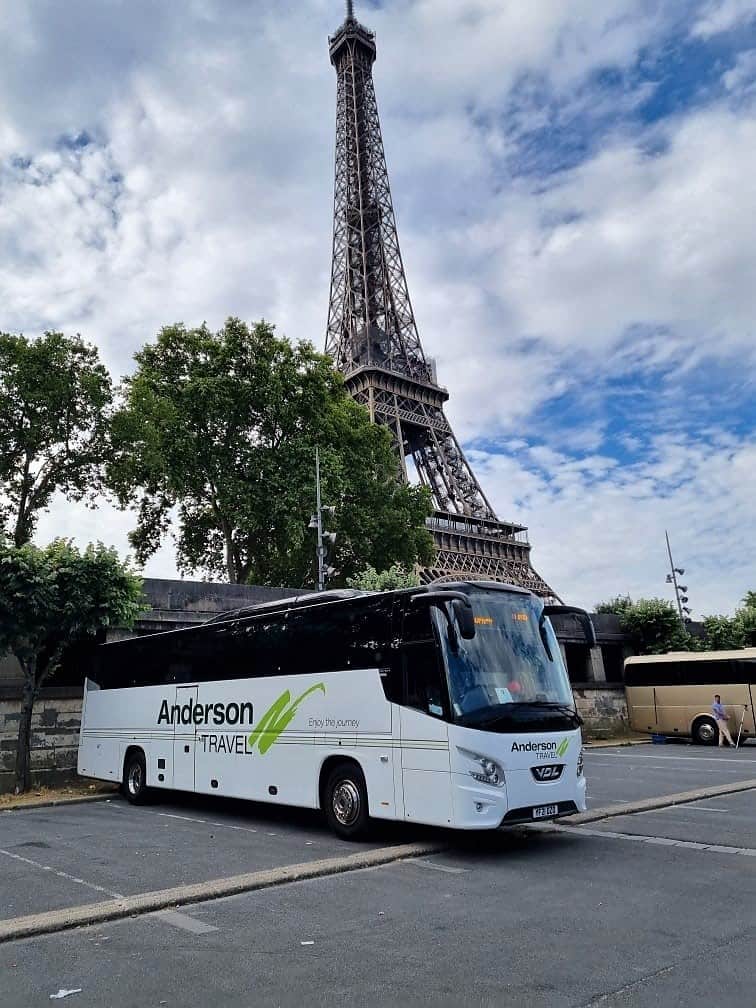 Coach Drivers' Academy
But it's in London where news of a new driver training initiative could be the boost the industry needs.
"In my 38 years' experience I've never known such a shortage of coach drivers in terms of quality and numbers," says Mark Anderson, Managing Director of Anderson Travel. "Our drivers have been trying out other jobs, with some not wanting to return. It's got to the point where it's torture every day finding drivers to cover everything. We're having to sub-hire work even though we've got coaches in the yard. I'm having to drive. My wife has passed her PCV and even she's driving. We go to Heathrow and look at the drivers. Many are wearing T-shirts. It's not the quality and impression we should be giving. If we're going to attract more drivers we need to look closely at the industry and we need to look at the model. We need to be more flexible, more compassionate, and more inclusive. We need to be better at promoting ourselves and the benefits of carrying people by coach."
Mark told routeone that he's working with the UK Coach Operators Association (UKCOA), the Department for Work and Pensions (DWP) and a local driving school in setting up a new drivers' academy to train people to become coach drivers.
"We'll be announcing more about this in due course but the plan is to have a pilot scheme up and running in south east England this autumn. It's a positive initiative that I hope we can expand across the country."