When the next issue of routeone is published, we will have a new leader of the Conservative party and a new Prime Minister. All the signs are that it will be Liz Truss who wins the vote of party members, and by some distance.
To my mind, Liz Truss has had a good leadership campaign, thus far anyway. She seems to have grown in confidence and become much more comfortable in front of the cameras, shaking off that rather wooden image that has been her problem in the past.
'Curbing the Treasury is long overdue'
She has also read the mood of both the party membership and, I think, the country more generally, not just by her commitment to cut taxes immediately, but also with her promises to shake of the Treasury and Whitehall orthodoxies and to challenge the traditional Whitehall 'groupthink'.
I believe that this is long overdue. I rather like the idea of curbing the Treasury's powers, splitting it into separate economic and monetary departments and putting No. 10 in greater control of wider economic policy – provided, that is, that Liz Truss (assuming she wins) surrounds herself with high quality economic and monetary advisors.
For too long, the Treasury has had too much power. Indeed, those with long memories like mine may recall that had the Treasury had its way at the time, the M25 and the Channel Tunnel would never have been built.
Rishi Sunak, on the other hand, has had a lacklustre campaign. He started with two major handicaps, of course. First, he was widely seen as Boris Johnson's assassin, sparking the tsunami of ministerial departures that forced Boris's resignation – and with Boris remaining popular among party members, that was always going to be problematic.
Second, despite the popularity of the furlough scheme that kept jobs and businesses going through lockdown, Rishi Sunak was the Chancellor who oversaw the biggest rise in tax levels for 70 years and is no longer seen as a low-tax Conservative, reinforced by his dogged refusal to reduce tax in the short term.
Is Rishi Sunak's PM race over already?
His recent commitments to abolish VAT on energy bills for a year, and to reduce income tax by 4p by the end of the next parliament – i.e. by 2029 – have not really helped him as they are seen as a panicked reaction to try and boost his standing among party members, and U-turns in leadership contests or in general elections never go down well.
And to commit to a 4p cut in income tax by 2029 lacks credibility, as no Prime Minister or Chancellor can possibly predict what the economic landscape might look like in seven years' time!
But whoever wins will have one major problem. Neither Liz Truss nor Rishi Sunak secured the backing of the majority of Conservative MPs in getting through to the final round. Liz Truss secured the support of just 31.6% of MPs and Rishi Sunak just 38.3%.
Whoever wins the contest will, therefore, know that they did not secure the support of the majority of the parliamentary party. Running a government when you know that the majority of your MPs did not back you could be problematic.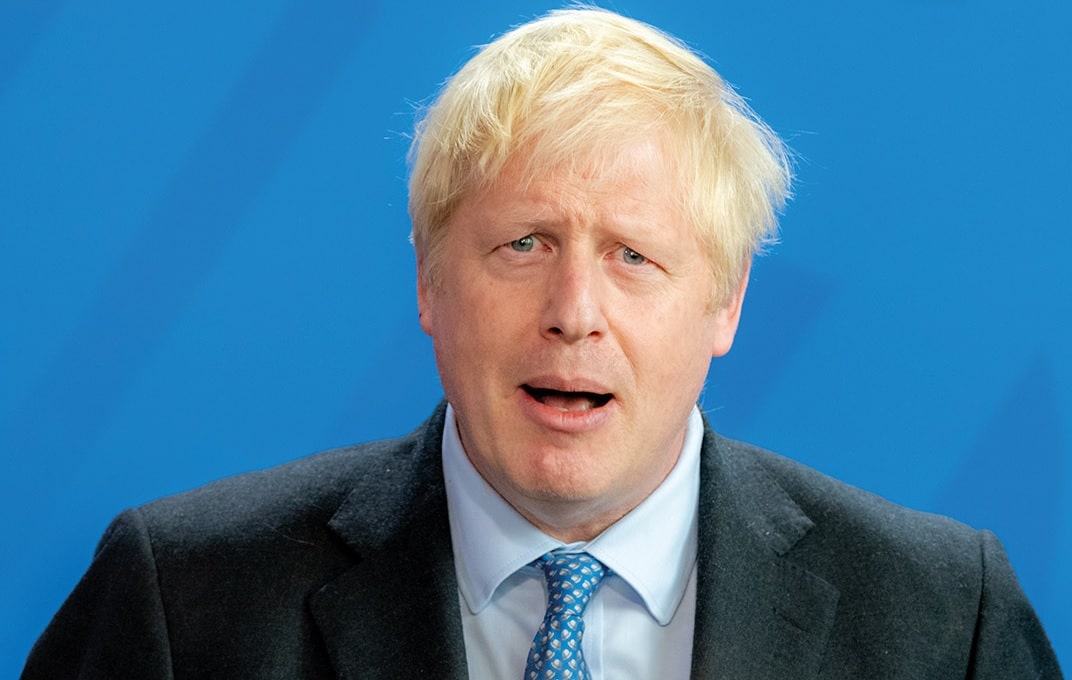 Liz Truss's other problem is that she was not the first choice of the parliamentary party.
The parliamentary party may not be best pleased by the membership rejecting its first choice.
That could cause real difficulties for her should she win, and she may find that any early honeymoon period she enjoys as the new Prime Minister is short-lived.
That said, Liz Truss is securing far more endorsements from heavyweights within the parliamentary party, and 10 current cabinet ministers have publicly announced their support for her, with just three backing Rishi Sunak.
What could a Truss government mean for bus policy?
How genuine these endorsements of her really are, or whether they are a more cynical attempt to curry favour to secure a cabinet position, is hard to tell, but if the number of senior members of the parliamentary party backing her is anything to go by, then perhaps it won't matter quite so much that only 31.6% of Conservative MPs voted for her. Time will tell.
But if Liz Truss really does turn out to be the kind of reforming Prime Minister that she is claiming she will be, and if she really does set about addressing traditional Whitehall 'groupthink', then she may well find that MPs' initial reservations about her fade away.
What implications will a Liz Truss premiership have for transport policy generally, and for coach and bus policy in particular? Probably none, actually. Much could depend on who the Secretary of State for Transport is, but I can't really see anything changing in terms of the direction of travel.
No. 10 probably won't take as close an interest in transport policy as it did under Boris Johnson, at least when it comes to bus policy, and that might be no bad thing. The general consensus seemed to be that having a Prime Minister take such a keen interest in bus policy, and talk so enthusiastically about buses as Boris Johnson did, was positively a good thing.
But I can't agree. Boris oversaw the end of deregulation, and on more than one occasion he spoke enthusiastically about bus franchising. In that context, he was no friend of private bus operators.
Will a new Secretary of State reverse the current drift into a regulated market and rip up the National Bus Strategy for England? I can't see it, not least because too many in the local authority community rather like the principles set out in the Strategy, even if in most cases they have no money to deliver their Bus Service Improvement Plans.
'Complaints deluge' to MPs over service reductions?
But you never know. Perhaps when the wave of bus service cuts hits us come the autumn and members of parliament get deluged with complaints about the scale of those cuts, the new Prime Minister and Transport Secretary will be forced to think again about the direction of bus policy.
Whether that leads to any kind of U-turn seems unlikely, however.