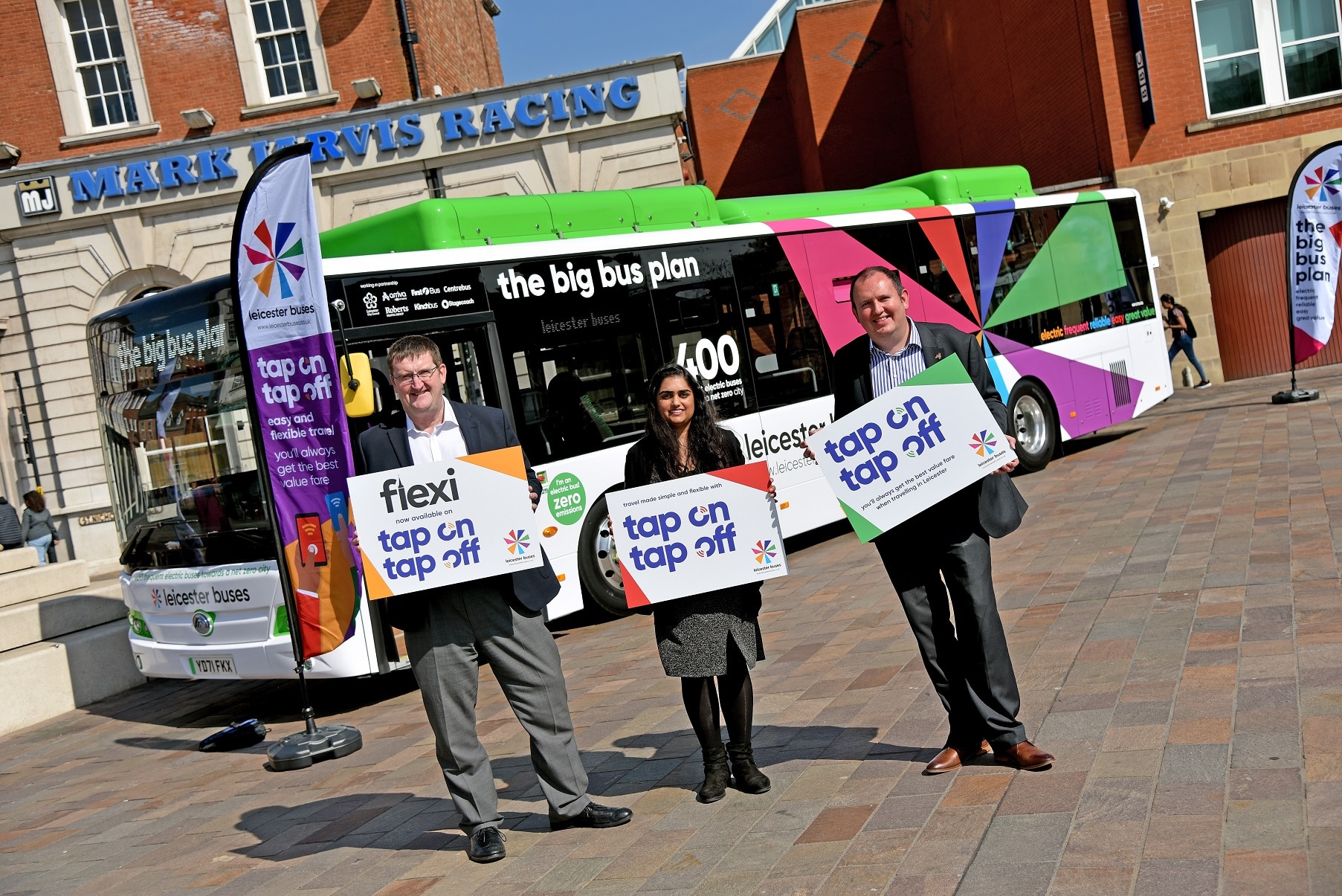 Three bus operators and other stakeholders in Leicester have formally launched multi-operator contactless payments with daily or weekly capping. It is a development of existing individual operator schemes in the city and sits alongside other work related to an Enhanced Partnership to improve bus services there.
The multi-operator contactless capping product was first introduced on Arriva Midlands, Centrebus and First Leicester services in in the city during March. Participants believe it to be the first such offering in the UK outside London, although a similar claim has been made in Nottingham. It is available in the Leicester Flexi Zone and includes a daily cap of £5 and a weekly cap of £19.50. Further operators may be added later.
Littlepay and Ticketer have provided the technology for the scheme. Funding was awarded via the Department for Transport's Transforming Cities Fund to purchase and install Ticketer tap off readers which work in conjunction with existing Ticketer hardware.
Littlepay's back-office system handles the data generated by those units and provides a secure merchant portal to each operator. Those businesses also receive transaction and settlement reports. A customer portal on the Leicester Buses website allows users to check their charges.
Arriva Commercial Director Andrew Godley (pictured, right) says that since the scheme in Leicester was launched in March, the operator has seen "encouraging signs of growth," which support its belief "that simpler fares offering value for money at a price point that is financially sustainable is key to making bus travel easy to understand and even more attractive."
FirstGroup Chief Information Officer Dave Lynch (pictured, left) adds that success of the Leicester scheme "is without doubt underpinned by collaborating with other operators and trusted suppliers." First Bus "is committed to building on our new partnerships and to rolling out multi-operator capping network-wide."