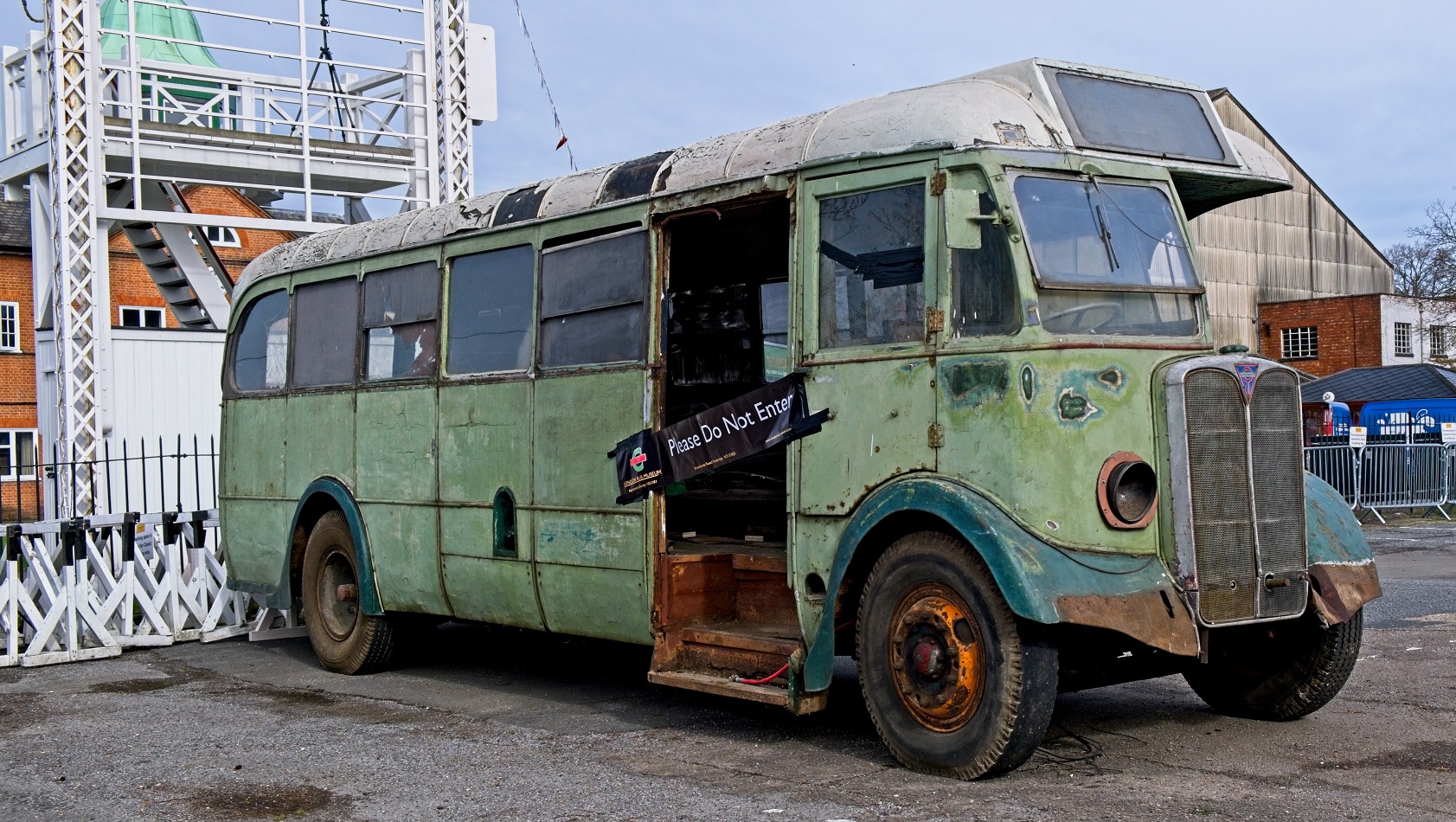 The London Bus Museum is seeking to raise £350,000 to restore an AEC Regal single-decker. It has chassis that dates from 1931 and was repatriated from mainland Europe in 2003 in a derelict state having seen military service there during World War II.
A shortage of petrol during that period had earlier seen the bus, by then numbered T357, converted before export to run on 'producer gas', which London Bus Museum Chairman Leon Daniels says led to "in effect an anthracite-burning trailer being towed behind the bus."
Restoration of such a trailer forms part of the effort. Mr Daniels adds that applications are being made to various institutions in a bid to secure funding, but at least half of the required sum will need to be raised via individual and corporate donations.
The vehicle in question started life as one of several with Queen Line Coaches of Baldock for that operator's service to London. By 1933 they had passed to the London General Omnibus Company and were painted into Green Line livery.
In 1935, the Regals' fragile original London Lorries bodies were replaced with new coachwork from Metro-Cammell Weymann. They continued to be used as coaches before becoming buses in the Weybridge area, Mr Daniels notes.
The AEC in question was subject to a call from the Ministry of War Transport in 1944 for vehicles to serve with the Allied Control Commission in Europe. "Very little is known other than after service in Berlin, it was donated as a community transport bus to a French village near the Belgian border," he continues.
Volunteers rescued the Regal in 2003 and returned it to England. It is now on display at the London Bus Museum awaiting restoration in a structurally-sound state. It is expected that when that is complete, it will return to London red so that its accompanying trailer is authentic.
Single donations can be made online via the Museum's website. Organisations that would like to discuss sponsorship should contact Mr Daniels via email.