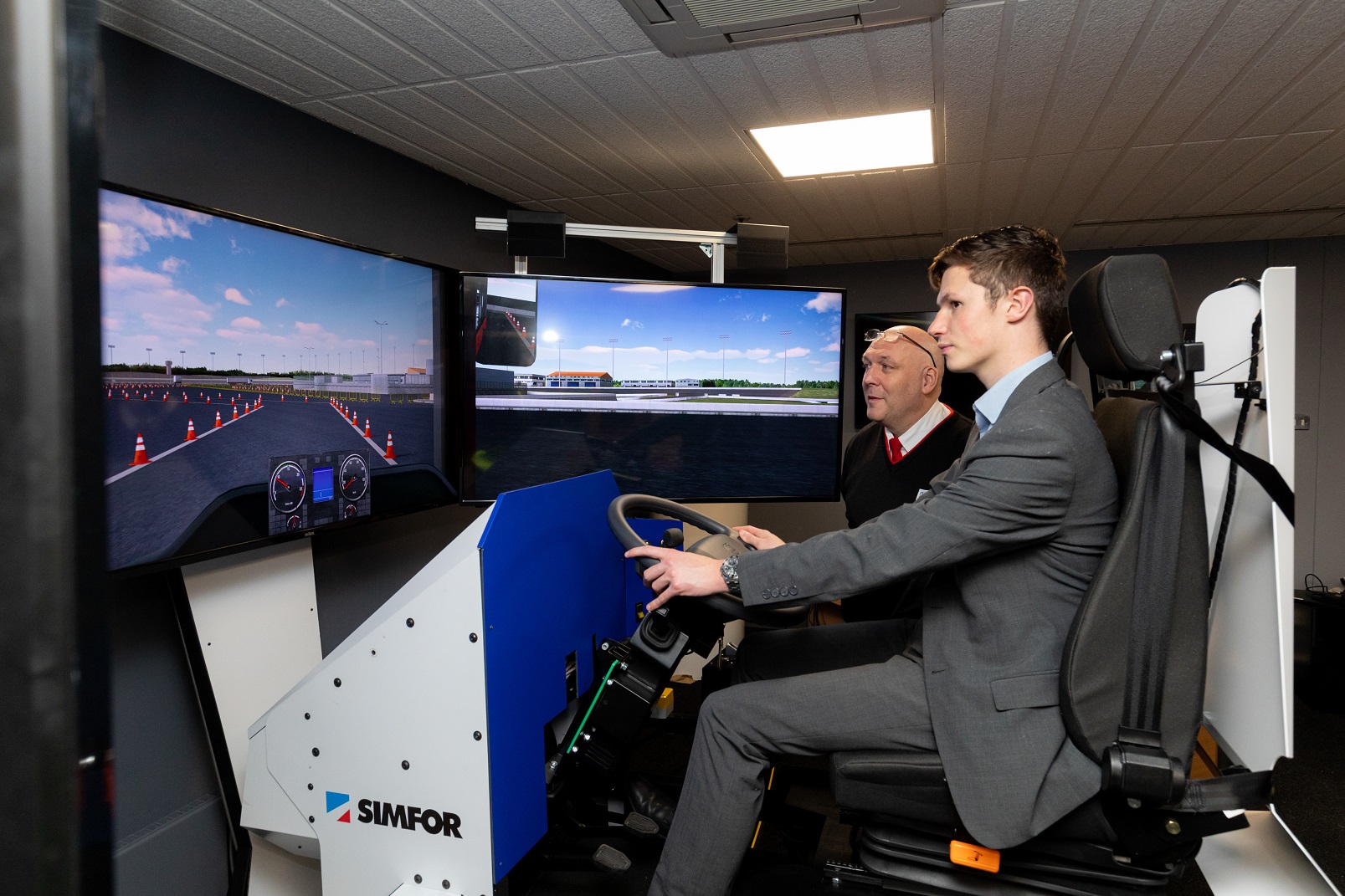 National Express West Midlands (NXWM) has revealed more details of the virtual reality bus driving simulator installations it has completed.
Two of the Simfor DriVR units are currently in use, with two more set to be commissioned early in 2023. All 3,500 NXWM bus drivers are to be trained via the simulators and the operator will then start to use the technology with its coach drivers.
NXWM is the first UK operator to receive the Simfor simulator. The first arrived from Simfor in June 2022 and was installed at NXWM's Coventry depot. The second is fitted to a repurposed bus that visits other locations. The third and fourth examples will be located at NXWM's Walsall training academy and the new Perry Barr depot, which opened in December 2022.
People using the bus driving simulator benefit from what NXWM describes as its "fully immersive 360-degree image" that creates a variety of scenarios, including severe weather, driving in the dark and emergency braking. High-risk scenarios and manoeuvres can be repeated until the driver feels "confident and well equipped to deal with any situation their role entails."
Performance can be monitored and evaluated via personal IDs that are created through fingerprints. Instructors can then adapt training programmes to various needs.
NXWM adds that the simulators offer a training opportunity for both expert drivers and beginners. The units have generated positive response from trainees and qualified members of staff, the operator says. The mobile example has visited recruitment shows, while over 50 members of the public recently were able to try a simulator at a career fair held by the operator in Coventry.
Says NXWM Head of Operations Jenny Tocknell: "These machines are a significant investment for the business, costing £30,000 each.
"But it is a really efficient way of working on any driving behaviour, and all 300 drivers who have used it so far have given a 100% recommendation to others.
"Using the DriVR simulator means that we can provide training on high-risk manoeuvres without the risk of doing that on the training yard. This is revolutionary and it showcases how far ahead National Express is when it comes to safety."
Simfor Head of Business Development Alexia Alvarez adds that the supplier intends to work with NXWM "to grow together to create real, justifiable results that can be extrapolated to other areas of the company and industry."
She adds: "We hope that these first four units will be just the beginning of a proliferation thanks to the success of National Express's internal training, which could open doors to new business opportunities for both parties."