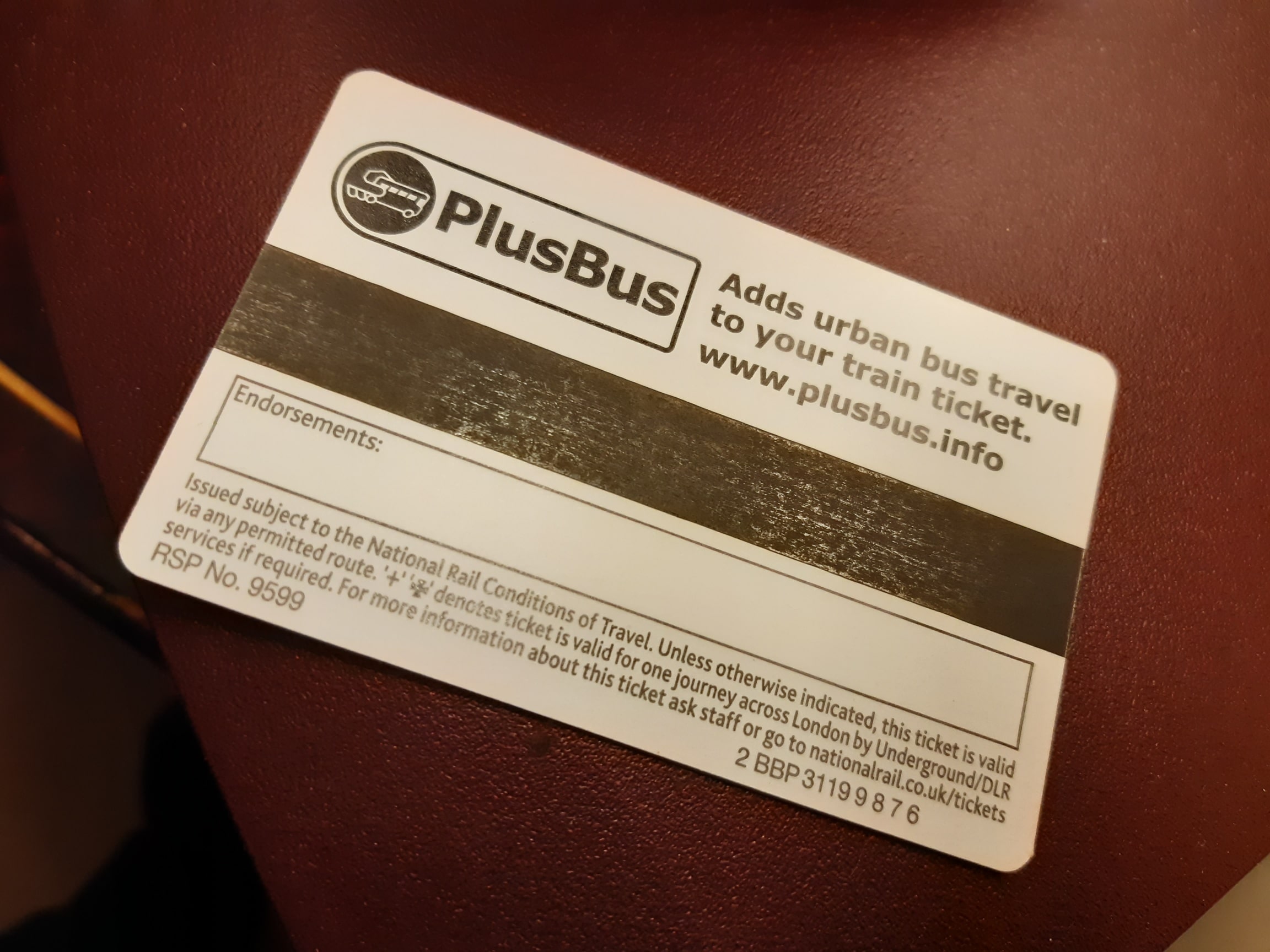 The PlusBus rail fare add-on that gives bus travel within a defined area surrounding certain rail stations is set to become available in digital format from this summer. That will include it being compatible with on-bus ticket machine barcode readers, the Department for Transport (DfT) has said in its March Open Buses update.

PlusBus was introduced in 2002, but its lack of availability in e-ticket form has seen the number sold fall from 2017 onwards. Work to offer PlusBus in digital format will see it become available as what DfT describes as "e- and m-tickets." That manner of product fulfilment will be available in all PlusBus zones, DfT adds.

First West of England and train operating company Great Western Railway (GWR) – also part of FirstGroup – have worked together to develop PlusBus as a barcode ticket, DfT continues. It has already been successfully validated in on-bus tests. A first soft launch of the barcode concept took place recently in Weston-super-Mare, with such tickets being sold via GWR on-train machines only. Availability in Bath and Bristol will follow shortly.
Other areas may soft launch on a small scale to test local systems, subject to changes to standards being made. Live launches across the UK are expected to begin when Rail Delivery Group standards "have been updated to include PlusBus specific ticket format." Ticket provider Trainline is introducing an e-ticketing standard to enable PlusBus tickets to be sold via its booking site. 
In an associated move, DfT says that as part of its National Bus Strategy for England commitments, it will work towards the inclusion of bus services in rail journey planners "as standard." In addition, it has articulated a desire to see multimodal fares for any journey in England involving bus, rail and light rail "easily available on journey planning websites and smartphone apps."