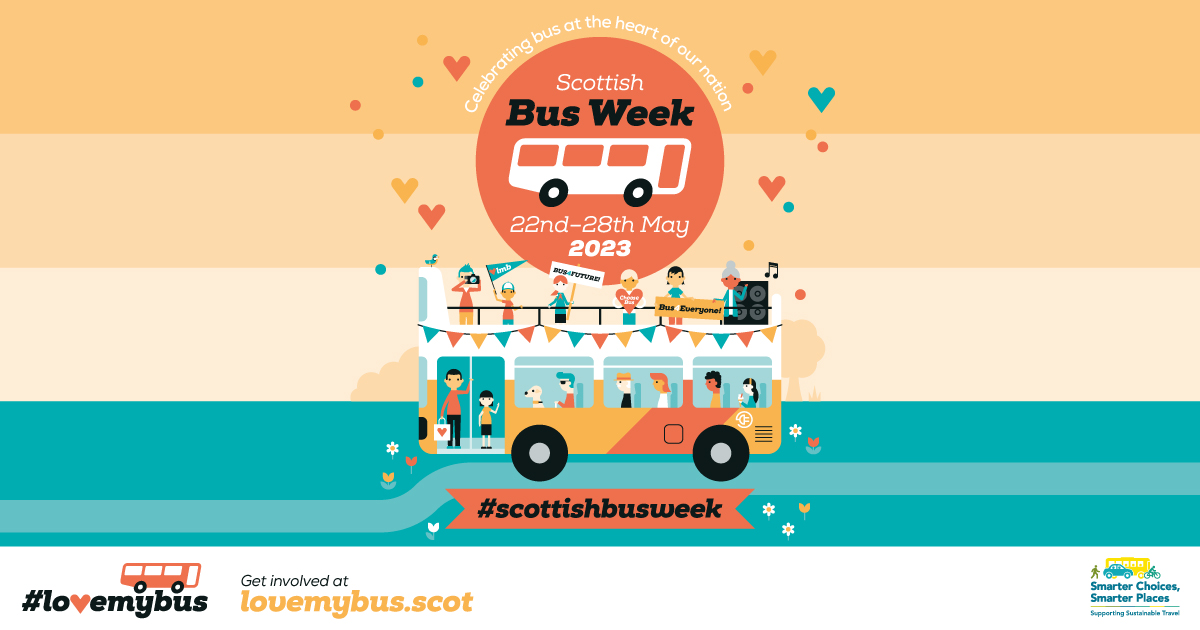 The second annual Scottish Bus Week will kick off today with a comprehensive programme of activities across the country designed to get more passengers on board.
Taking place from 22 May-28 May, the #lovemybus initiative is encouraging the public to "celebrate bus" and is being supported by operators including First Bus, Stagecoach Bus Scotland, Lothian Buses, Borders Buses, West Coast Motors and Glasgow Citybus.
The campaigners say: "Now is a great time to show support for our buses in Scotland to keep services thriving, reducing congestion and emissions. Buses can be a solution to challenges right now." They add that road congestion can cost Scotland £2 billion per year.
Scheduled activities include pop-up displays, community engagement roadshows, discussion panels, a "design your own bus" workshop and free heritage bus rides. The week will be launched in Oban at 11am this morning with representatives from West Coast Motors and Bus Users UK in attendance.
On Wednesday morning, the Scottish Bus Week team will engage with members of the Scottish Parliament outside Holyrood.
The initiative coincides with the #ChooseTheBus campaign, which is co-funded by the Scottish Government and the Confederation of Passenger Transport and is designed to increase patronage in Scotland, where passengers have been slow to return to the bus since the beginning of the COVID-19 pandemic. The sector north of the border has suffered service cuts and fare hikes linked to the ending of the Network Support Grant+ funding in March.
In a debate on bus services in the Scottish parliament on Wednesday, Scottish Labour called on the devolved government to cap fares. In response Scottish transport minister Kevin Stewart pointed to government-supported schemes to give free travel to under-22s and over-60s. "I think that our concessionary fare schemes provide the best possible way of ensuring that we get patronage on our buses," he said.