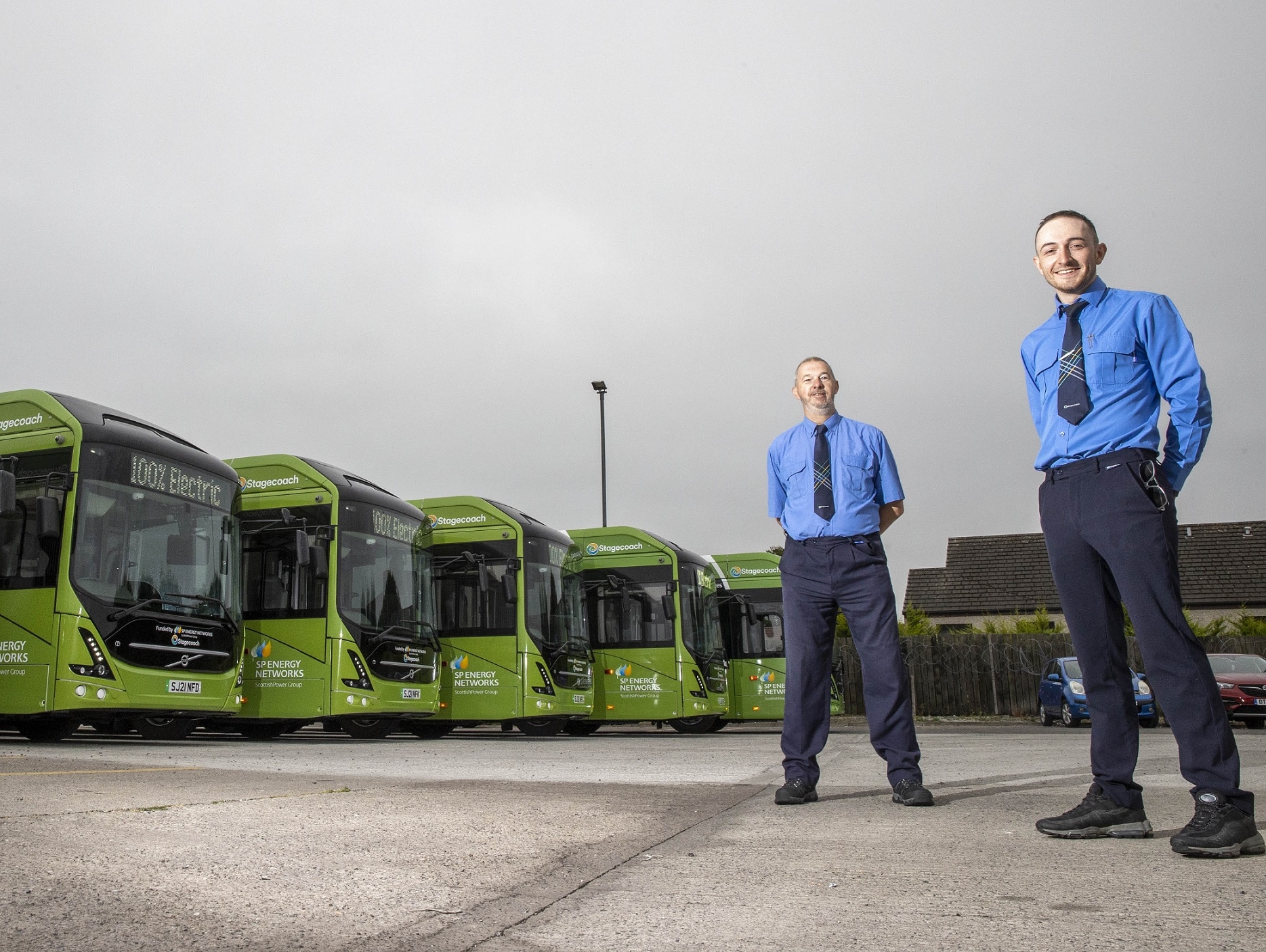 The first Scottish Bus Week is being held between Monday 23 and Sunday 29 May as a celebration "of all that the bus can do for us in Scotland."
In addition to highlighting the benefits that the mode brings to health, the environment, the economy and a fairer transport system, Scottish Bus Week will also acknowledge and thank the people that work in the sector, including those on the manufacturing side.
Using the hashtags #ScottishBusWeek and #lovemybus – the latter as part of wider work by Transform Scotland – the campaign also aims to generate social media awareness. Digital assets have been produced and a programme of events will be held across Scotland throughout the week to celebrate the bus industry and its people.
Information and promotional items will be shared at those events highlighting the benefits of the sector and educational establishments will play a major part in proceedings. In addition, a video that champions the sector, including its importance to young people, was released on the first day of Scottish Bus Week.
On Friday 27 May, an open-top bus will visit Ayr beach, while the day before will see Lothian Buses will host a roadshow at Edinburgh University. Stagecoach East Scotland will showcase its battery-electric buses in Perth city centre.
Scottish Bus Week has the support of operators and the wider industry, including Strathclyde Partnership for Transport. Says Transform Scotland #lovemybus Programme Lead Jess Pepper: "Scottish Bus Week is an opportunity to celebrate bus and all that it can do for us, plus thank all those who work in coach and bus – making low- and zero-emission buses right here in Scotland and delivering services across the country."
Adds Confederation of Passenger Transport (CPT) Scotland Director Paul White: "CPT Scotland is delighted to be delivering, in partnership with #lovemybus and other supporters, the first Scottish Bus Week.
"This week will provide a perfect opportunity for the whole sustainable transport sector to highlight the important role that bus plays in many communities across Scotland by connecting people to work, education, family and friends.
"It will also allow us to champion the positive aspects of bus from helping the economy and reducing congestion on our streets to helping tackle climate change and reducing inequalities. We hope this week will inform, challenge preconceptions and inspire people to choose bus in future."