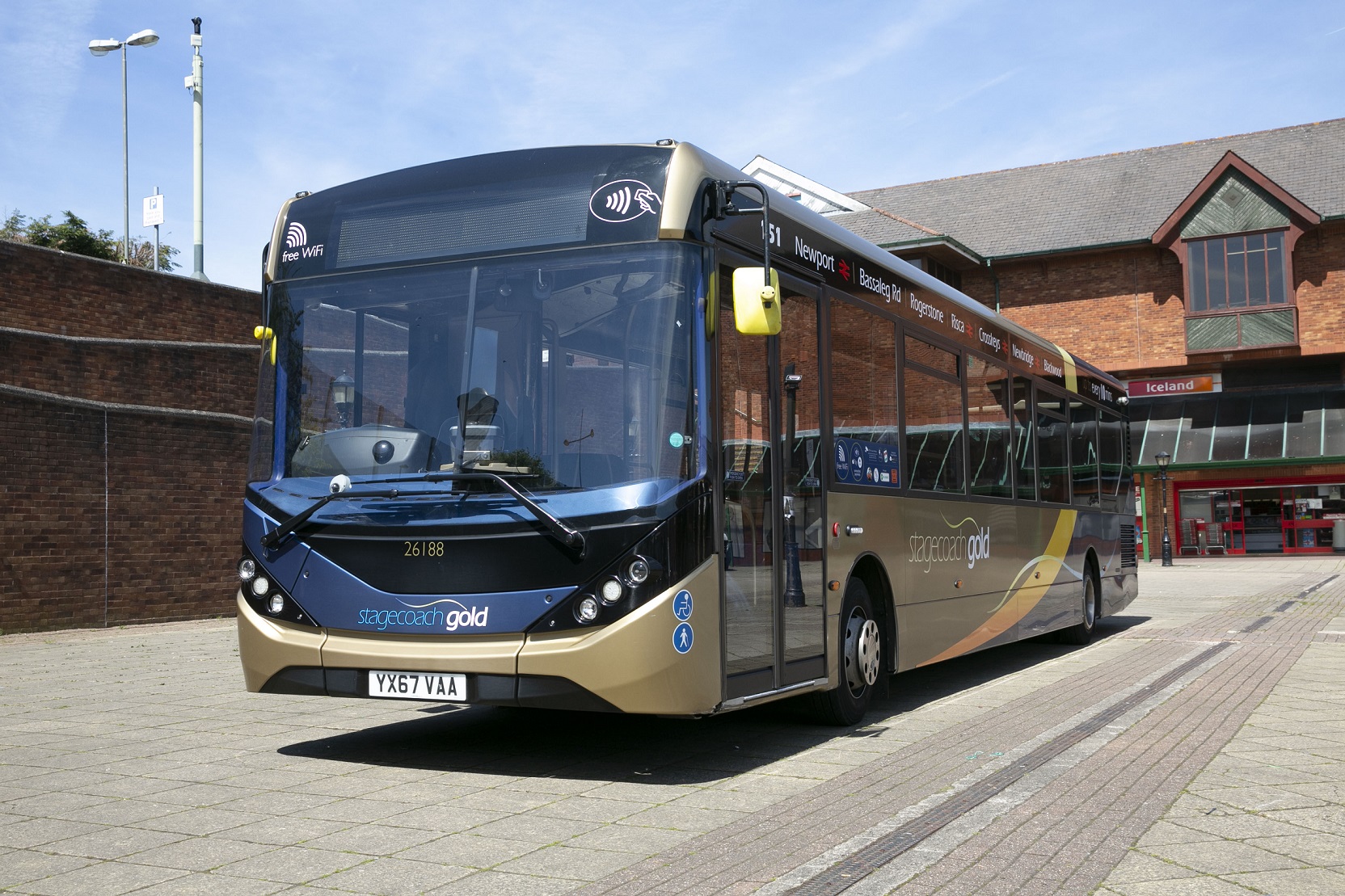 Stagecoach South Wales will close its depot in Blackwood from 5 February. All services currently operated from there will move to Caerphilly and Cwmbran garages, with staff at Blackwood who wish to remain with the company being able to relocate to other depots across its operation.
Blackwood was one of the locations that saw strike action by members of the Unite union during an acrimonious pay dispute in 2021. The operator says that Cwmbran depot – a £7m facility that opened in 2022 – has sufficient additional capacity to accept some of the approximately 36 buses based at Blackwood.
Staff at Blackwood who elect to stay with Stagecoach South Wales will be offered assistance to relocate, the business adds.
Speaking about the decision, Managing Director Nigel Winter says: "We were pleased to open our brand new £7m depot at Cwmbran last year, which has extra capacity to keep and maintain our buses.
"We have now carried out a review of our depot arrangements. Moving forward, all buses that currently operate from Blackwood will be moved to either the new larger depot at Cwmbran, or to Caerphilly.
"Customers will see no reduction to their bus services as a result of this, and all the drivers and maintenance staff who wish to remain with Stagecoach are relocating to our other depots in South Wales with assistance from Stagecoach. We would like to thank all our people for their help and support as we transfer our services from Blackwood depot."
Stagecoach first obtained an operating centre in Blackwood in 2010 when it completed the purchase of former municipal operator Islwyn Borough Transport from Caerphilly County Borough Council. That deal initially drew interest from the Office of Fair Trading, but it was later cleared to proceed despite some objections locally, including from independent operator Clayton Jones.