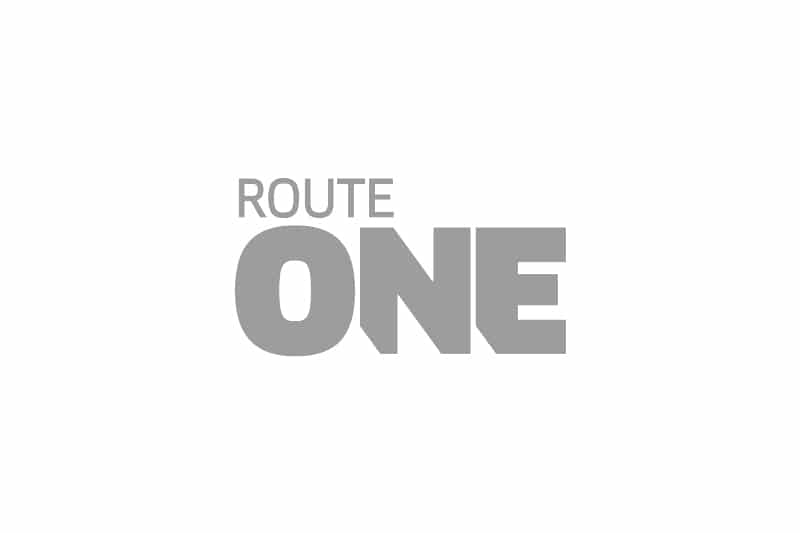 Things are seldom easy for a coach operator, but one in Birmingham shows that if things are done efficiently, the rewards are out there for the taking when hard work and efficiency are taken seriously
Work hard but work smart. That applies to many things in life, and one still-growing Birmingham operator amply demonstrates that it is also a good mantra to adopt when running coaches.
Bouden Coach Travel was founded in 2013 by Adel Bouden. It has a wide range of vehicles, from executive cars to a 61-seat VDL Futura FHD2-135, one of the first 13.5m two-axle variants in the UK and delivered earlier this month.
That gives an idea of where it is positioned in the market, and a focus on higher-end business is delivering results.
routeone visited in June. At that time, there was only one vehicle present. It was a band-new EVM Grand Tourer-bodied Mercedes-Benz Sprinter, delivered that morning. The necessary preparations were underway for it to carry its first passengers that afternoon.
Bouden Coach Travel's strategy is simple. Work vehicles hard while keeping mileage as low as possible. It's a laudable idea, although it is much easier than for some other operators thanks to Bouden's proximity to Birmingham airport.
Indeed, it was a client at the airport that set Bouden Coach Travel on its way five years ago, when a single luxury Sprinter was put to work on crew transfers for the now-defunct Monarch Airlines.
Delivering good service generated interest from other clients, and the business moved into full-sized coaches more recently. Corporate event management and involvement with tours are other areas of interest as it seeks to add value to what has rapidly become a diverse base of work.
Transport background
Adel's involvement in transport began well before he founded Bouden Coach Travel. Prior to that he was a coach and HGV driver. That experience is useful when calculating times and distances, an important part of keeping coaches busy.
"I started with the Sprinter, and it went from there. The more work I was doing, the more I was getting asked to do. But the problem with a Sprinter was that people wanted me to move larger groups. I would have to say 'no'. Then I started wondering how much a full-size coach would cost," he explains.
The business commenced with one luxury Sprinter, with service a priority. The first large coach was not a good vehicle, and it cost a lot in repairs. But it generated work. The two were balanced against each other and the conclusion was that the vehicle had to be replaced.
That led to the decision to buy new. As Bouden Coach Travel so far has no more than basic maintenance facilities on site, all inspections and repairs are handled by a large dealership.
That arrangement has not proved ideal, and when a planned depot move takes place, some of that work will come in-house.
Spinning plates
Other than Adel, the team at Bouden Coach Travel are all new to the industry, but they have rapidly found their feet. Besides customers, they are involved in dealing with other operators, as it is sometimes necessary to subcontract work at busy times.
"We have a network of trusted partners that we pass work on to, and we also speak to them when a coach is returning to Birmingham empty," says Adel.
The reason for that is a desire to keep the fleet working. While some work naturally involves longer distances – and tours fall into that category – the favoured practice of doing several more local jobs per day occasionally demands short-term improvisation.
"Sometimes we can do a number of shuttle-type journeys to and from the airport. Mileage is low but the rates are good, so it is ideal work, but to do that, organisation has to be first-rate," he continues.
Very rarely, a piece of the puzzle does not fit. A delay may occur, making the coach or driver late for their next job. It's a fine balancing act that can usually be rectified by using a standby driver or a different vehicle, but sometimes that avenue is exhausted.
On those occasions, it thus becomes necessary to subcontract the work to another operator. "As an example, we did that recently and lost £400 on a job. But the flip side is that it allows us to keep our own coaches busy on local hires."
It's important to realise that that does not constitute 'using' the other operator; a number in the area have built themselves around carrying out one job per coach per day, and they are happy to work on the above basis.
Rates are king
One of the reasons that Bouden Coach Travel has a good relationship with other operators is its stance on rates. In fact, were it not for sometimes poor rates, expansion into tours on behalf of others may have come quicker that it has.
"I buy vehicles to make money. That's the only reason. I want them working around the clock if possible, swapping drivers when necessary. I could send a coach on tour for 10 days. But with some of the rates, if it has a puncture, half of the profit on that job is gone immediately," says Adel.
Pricing work must retain a degree of common sense, but pressure from competitors is sometimes counter-productive from their points of view. Bouden Coach Travel has on more than one occasion seen a client drawn away by a lower price, only for it to return later having received a lesson in getting what you pay for in the meantime.
"My priority is to deliver the best customer service. Some of our clients have tried other operators and had a bad experience, in terms of either the driver or the coach. We find that when they come back, they accept that it's sometimes necessary to pay more to get what you want."
While Bouden Coach Travel undertakes school trips, it does not engage with the home-to-school market. The reasons are twofold; one, its fleet is not suited to that work, and two, it may prevent coaches from being used on more lucrative duties
Where to next?
Bouden Coach Travel's current site will be required for the construction of HS2, so the immediate priority is finding an alternative. That will be done with great care; not only must it remain convenient for Birmingham airport, but the location of staff will also be considered. Both are equally important, given the paucity of good coach drivers in the West Midlands.
Longer-term, the added-value element will be leveraged. Several operations involving the transport of large numbers of passengers have already been managed by Bouden Coach Travel, and that's something that will be pursued in the future.
Additionally, it is planned that the tour operation will grow into one involving itineraries that are organised in-house.
Scope to incorporate educational trips into that work stream has also been identified, where tickets and organisation are provided to the school by Bouden Coach Travel.
There is a lot of work involved in both of these aspirations, but Adel is confident that his young team is up to the task.
"We want to compete with the big players locally and hold our own. Travel management is an area where I believe we can expand, but we will continue on our existing trajectory of doing things step-by-step and steadily."
Some may argue that buying multiple new vehicles within five years of an operator's founding does not correlate with steady growth, but at Bouden Coach Travel, it does. The fleet remains manageable and the emphasis is on quality, not quantity. Mix that with an eagerness to keep the wheels turning and to work coaches hard for the right money, and the future looks bright.