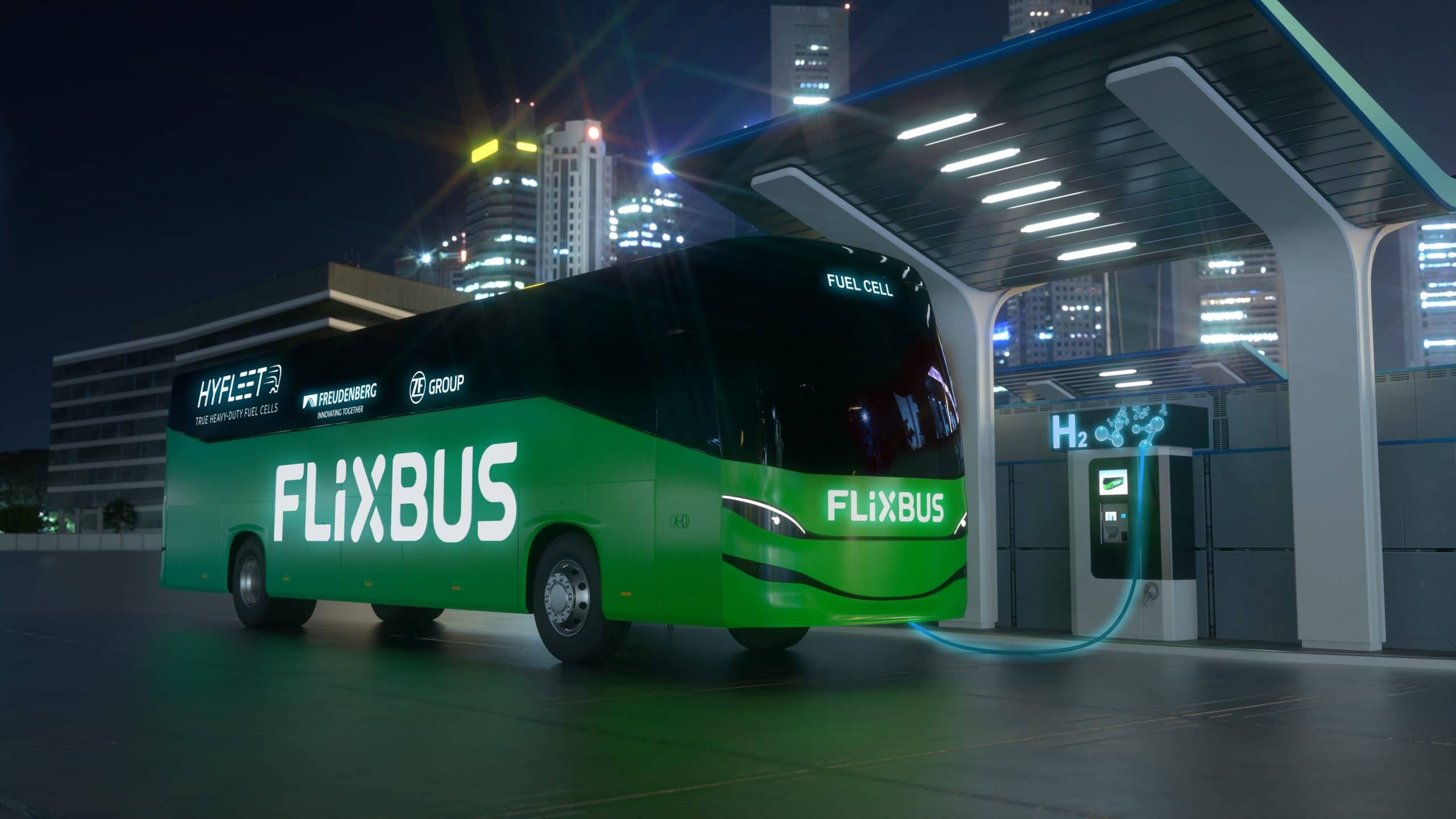 Development of hydrogen fuel cell-electric coaches has received a major boost after FlixBus, Freudenberg Fuel Cell e-Power Systems and ZF opened the three-year HyFleet research project. It will see FlixBus place such vehicles into scheduled service in Europe, with an unnamed European coach OEM to join HyFleet in the future.
The news represents a firming up of FlixBus's plans for hydrogen-powered coaches, which were first disclosed in 2019. HyFleet is specifically targeted at long-distance passenger transport and among its aims is the delivery of volume production capability for fuel cells for use in coaches.
HyFleet will be funded by the German Federal Ministry of Transport and Digital Infrastructure. Partners will jointly develop what Freudenberg describes as "a high-performance fuel cell system… to completely replace conventional diesel drives." A graphic suggesting where elements of the hydrogen driveline may be located has been released by the three parties (see below).
That will be trialled in a coach provided by the vehicle OEM as part of the work. FlixBus parent FlixMobility says that it plans to "test and launch" hydrogen fuel cell-electric power on its services from 2024. It adds that its use of only 'green' hydrogen for operations will allow those coaches to be climate neutral.
Where the first hydrogen fuel cell-electric coaches will be deployed by FlixBus has not yet been decided. A spokesperson says that it is "currently looking into multiple connections within Europe," and that it is "analysing the respective infrastructure availability and costs (on hydrogen supply)." Suppliers' maintenance capabilities will also factor into that work.
Freudenberg will contribute its many years' experience of fuel cell components and systems. The minimum operating time of the fuel cell in HyFleet will be 35,000 hours. ZF will use its expertise in electric vehicle drivetrains, including power electronics and software-based control of energy consumers, while FlixBus brings its mobility knowledge.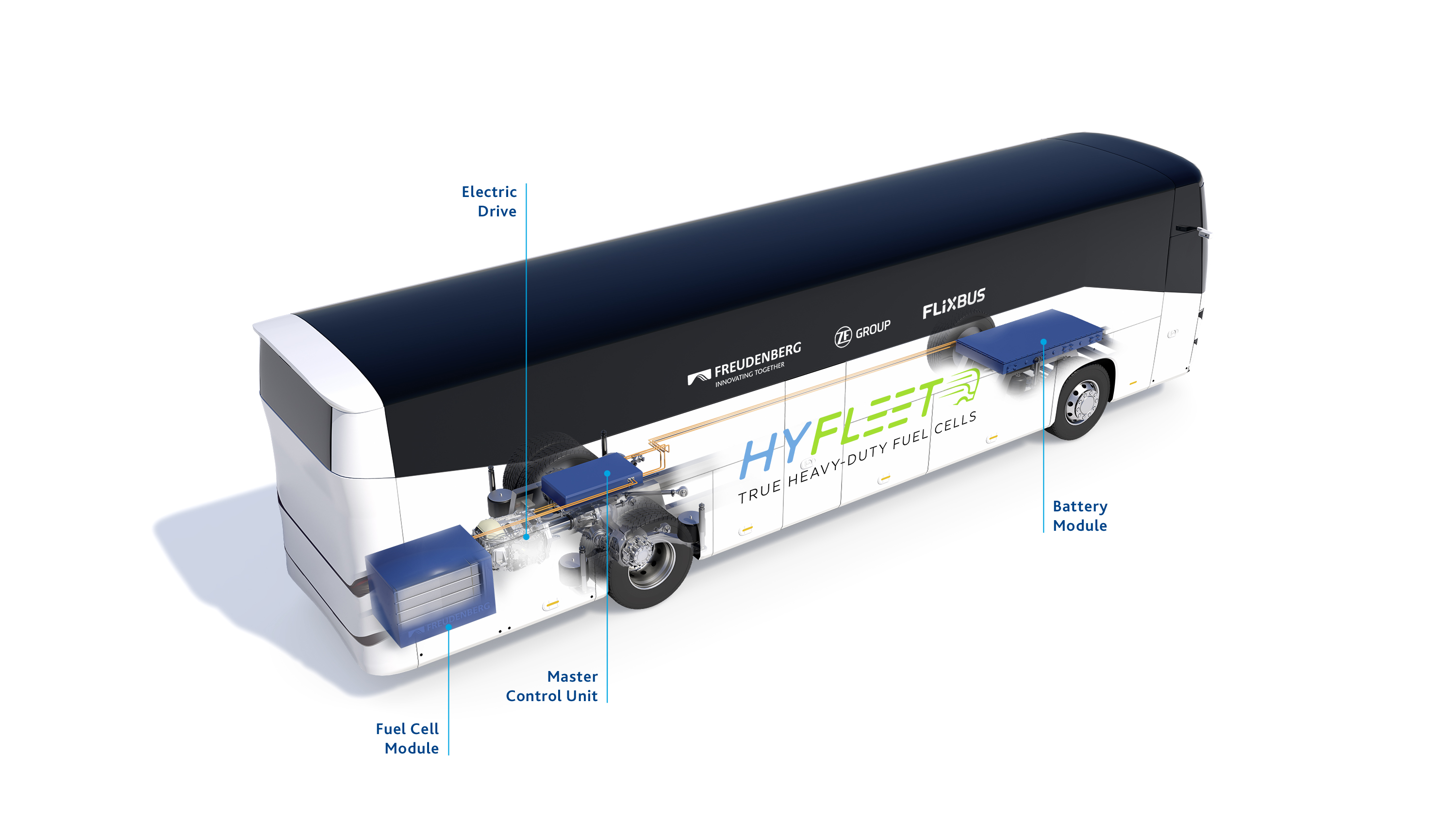 Freudenberg says that HyFleet will deliver "the scientific basis for rapid industrialisation and upscaling" of hydrogen fuel cell-electric technology in coaches.
FlixBus adds that zero-emission solutions for long-distance coaches "are still lacking" because of the challenging nature of those operations. It says that any such vehicle must be able to cover at least 500km before fuelling is required. "Hydrogen offers great opportunities because it will be able to reach the required range, or even more, and refuelling times can be as short as… [for] diesel coaches."
A further project to develop hydrogen power in coaches is the EU-funded CoacHyfied. It will last for five years and was launched earlier in 2021. Coventry University is among the organisations involved in that work.