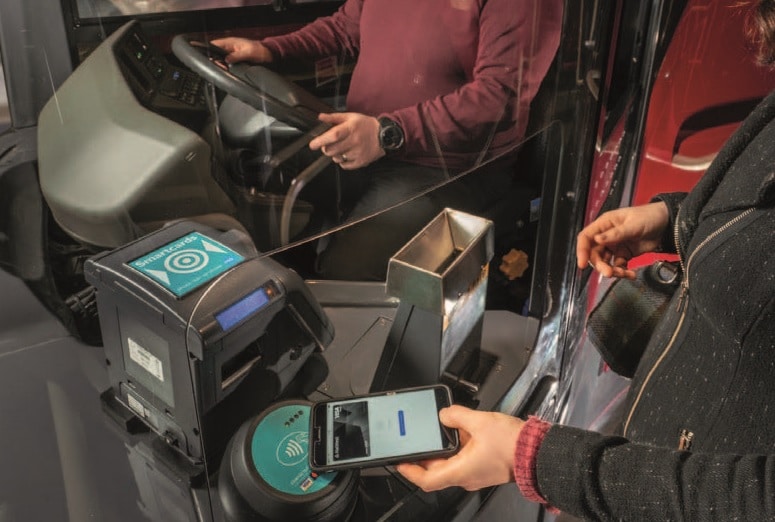 Lothian Buses has extended its TapTapCap offering to include weekly contactless fare capping across its Edinburgh city network thanks to ongoing support from Flowbird.
The operator was Scotland's first to introduce capped contactless payments in 2019. Initially, the cost of multiple daily journeys was capped, with the best day ticket price automatically charged after three boardings. The extended weekly capping will allow Lothian's customers unlimited travel from Monday to Sunday from £20 per week.
Commercial Projects Manager Stevie Chambers describes the development as "a game changer" for users. "They no longer need to know in advance which ticket type will be the best value for their travel. They simply use the same contactless card or device for all of their journeys in a day or week, and TapTapCap will automatically work out and charge the cheapest daily or weekly fare.
"As customers return to our network, possibly with new or changed travel habits, we are sure that this will be a welcome addition to our ticket offering by removing the need to choose between pay as you go or a weekly ticket."
Flowbird Key Account Manager Anthony O'Brien adds: "Lothian's TapTapCap rollout has been very popular with travellers in Edinburgh. Extending this to include weekly capping will offer value to customers and operational benefits to the business.
"From the outset, a key objective was to make the scheme futureproof, so the system developed by Flowbird provides the flexibility to apply new business rules, in this case for weekly capping in the bus market, but it can operate equally effectively across multimodal networks."