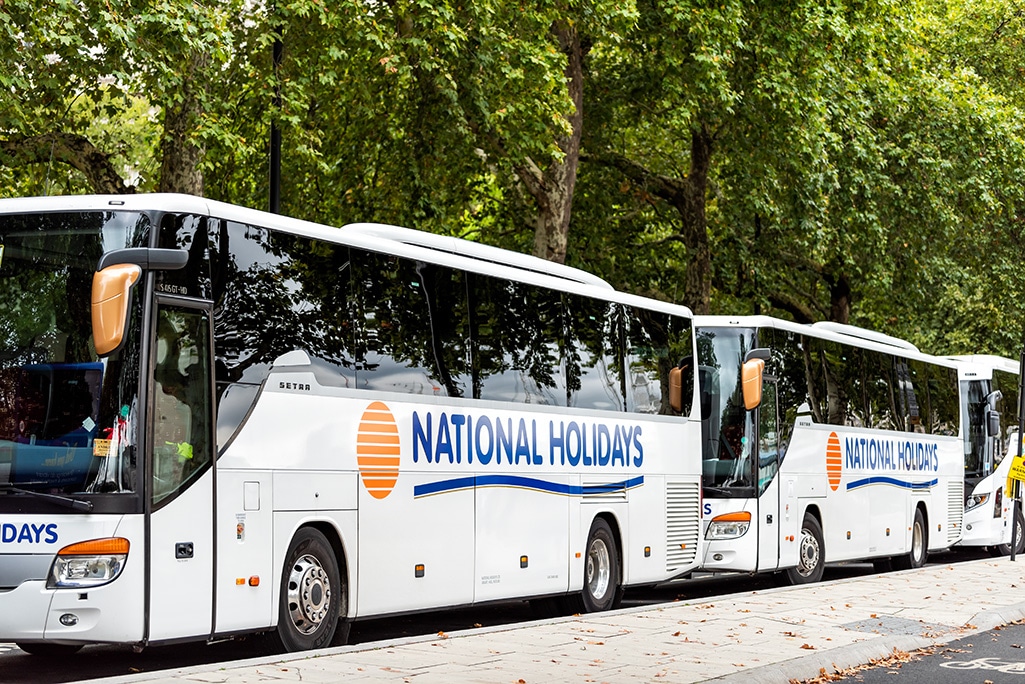 Work to revive the National Holidays brand is continuing strongly, new owner JG Travel Group has said. Those endeavours include the creation of tours, engagement with coach operators that will carry them out and the appointment of a Trade Sales Manager for the Group.
The National Holidays brand and database was purchased by JG Travel Group from the administrators of Specialist Leisure Group (SLG) in July. Director of Product and Operations Paul Mason now says he is "in contact with 17 coach operators throughout the North East, North West and Yorkshire to establish operating contracts for 2021 tours."
Some of those tours are already on sale. More will be added over coming weeks and months. Already confirmed are trips to coastal resorts and towns, city breaks, sporting tours and 'family favourites'.
Adds Mr Mason: "We have listened to customers and focused on building the popular tours. We have maintained all of the pick-up points previously served by National Holidays, and added new ones."
Separately, Claire Dutton has been appointed Trade Sales Manager for JG Travel Group. Ms Dutton was previously in a similar role with Shearings and with Superbreak prior to that.
Adds Sales and Marketing Director Danny Crowe: "Claire's experience and knowledge of the trade will enable us to engage much further with agents, be that for National Holidays or Just Go! breaks. We see this as a crucial part of our sales and marketing mix and we've already had great feedback from some of our larger partners."
When JG Travel Group acquired the National Holidays brand and database, Mr Mason said that the change represented "a big opportunity" for coach operators under the new owner. While departures under SLG used an in-house fleet, JG has "no intention" of owning its own coaches. It will instead work with operator partners.