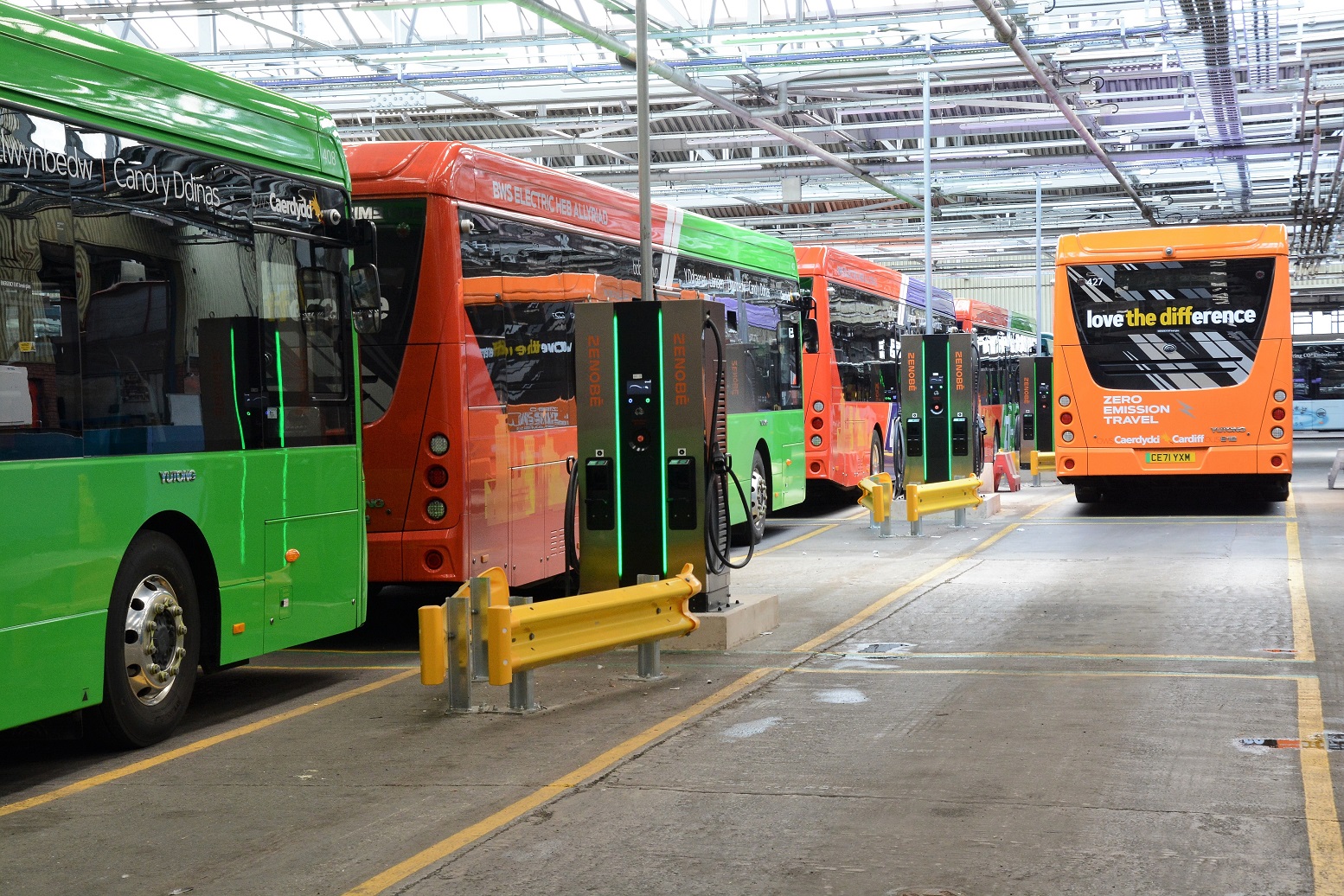 The world feels like a much-changed place compared to a year ago. While lockdowns were becoming a distant memory, we still started 2022 amid much trepidation, with scaled back activities over the Christmas period to protect loved ones.
While it has not quite been the 'year of the bus', 2022 has had some important moments that signal a more settled future following the pandemic of the prior two years. With vaccines playing their part, key events like Euro Bus Expo were well attended without mask wearing or social distancing.
The resilience of the coach and bus industry to keep calm and carry on is extremely commendable. Operators have continued to weather the storm of reduced patronage and higher fuel prices while also having to consider and deploy new zero-emission technologies.
While Zemo Partnership has yet to venture into modal shift and reversing patronage decline, we continue to push to "make zero the standard," with some real positives to celebrate in 2022.
The first Zero Emission Bus Regional Areas-funded buses in England have gone into service in Leicester this autumn, while Scotland will see its first 100% zero-emission city bus network in Inverness this month. Metroline, meanwhile, brought online the first hydrogen fuelling station to refuel the latest generation of fuel cell-electric buses in under five minutes.
We saw the largest order of electric buses outside London this year as well, with First Bus committing to 193 vehicles to be used across five city regions in 2023. The first 50 of 300 battery-electric buses from Coventry's All Electric Bus City programme have gone into service in the last few weeks, marking a significant milestone in the project.
A London operator recently agreed a 14-year lease on a small fleet of battery-electric buses. That demonstrates a clear belief that not only is the technology ready for intense urban operation, but that there is a belief that it and its supporting infrastructure will become a mainstay for decades to come.
Other interesting developments include demonstrations that converting a diesel bus to fully zero-emission is technically feasible. Ricardo showed the potential for hydrogen fuel cell-electric repowers in Tees Valley as part of the Hydrogen Transport Hub.
Equipmake has repowered a Transport for London-owned New Routemaster from diesel-electric hybrid to a fully electric powertrain with 400kW/h of battery capacity for a six-month trial, and the supplier delivered the first powertrain and battery upgrades of 12, seven-year-old battery-electric buses to First York this month.
Overall, Zemo expects that 40-50% of new bus registrations in 2022 in the UK will be zero-emission, demonstrating that despite all the challenges facing the industry, progress and change is still being delivered at pace.
There also remains around 1,500 buses' worth of funding to come from the Department for Transport, Transport Scotland and the Welsh Government in the next few years, indicating that the pace of change will continue.
Above that, there is growing interest in zero-emission solutions for coaches and minibuses, with several operators procuring battery-electric vehicles in both categories without direct government grants in small but significant steps for the sector.
In summary, while 2022 hasn't provided us with any massive revolutions in the zero-emission bus space, there has been a multitude of positive incremental steps, indicating that road-to-zero will continue despite some local and international roadblocks.
Merry Christmas from all at Zemo Partnership.