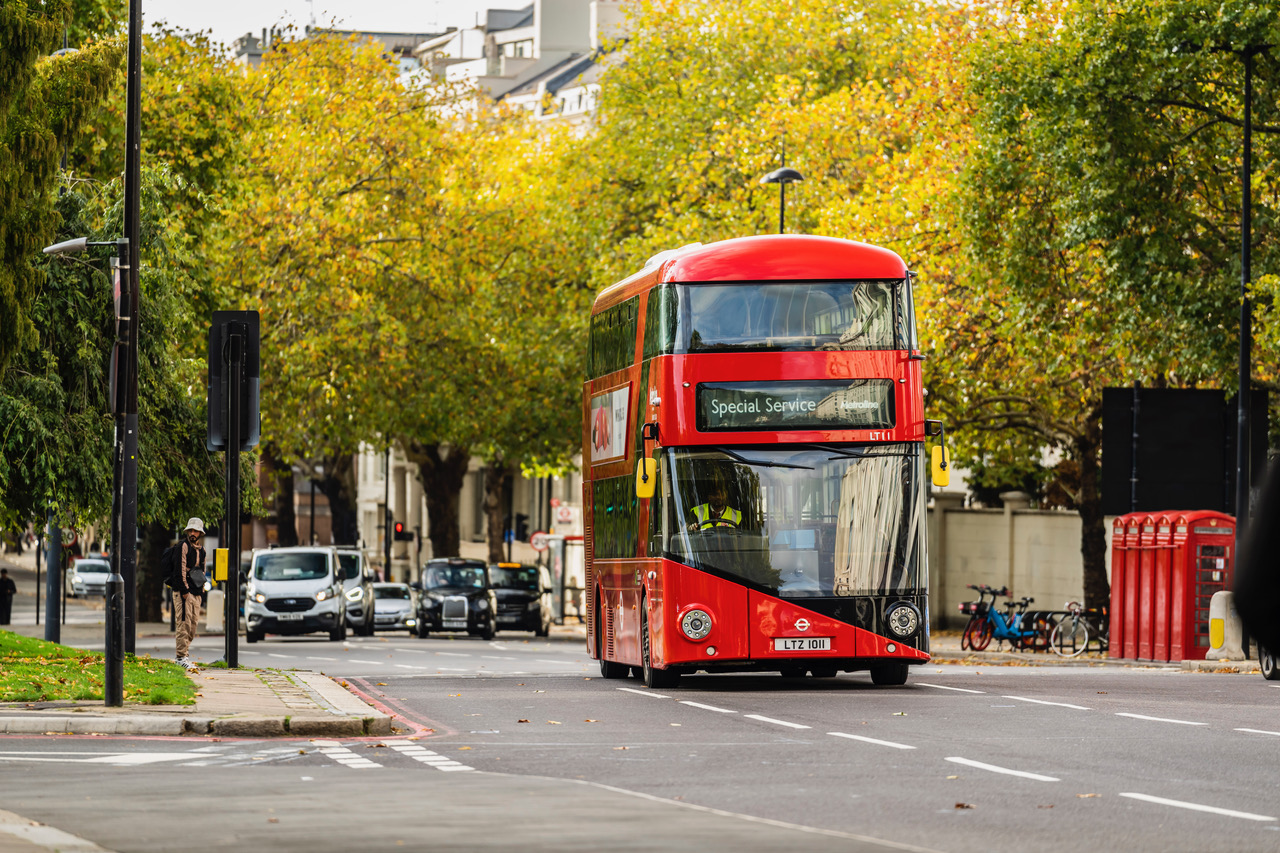 Equipmake has repowered a Wrightbus New Routemaster with a battery-electric driveline, with the vehicle making its debut at Euro Bus Expo. 
The zero-emission package, which includes 400kW/h of battery storage and the supplier's HTM 3500 400kW electric motor, is expected to deliver a range of 150 miles. It is fitted to a New Routemaster that is part of the Metroline fleet. 
The bus will now act as a evaluation vehicle. Equipmake is also showing at Euro Bus Expo an Optare Versa EV in the First York fleet that has been repowered with the Snetterton company's battery-electric package in place of the OEM zero-emission driveline. 
Over the coming six months, Transport for London will obtain data from the repowered New Routemaster as part of its evaluation of a range of technologies. Charging infrastructure for the vehicle has been installed at Metroline's Holloway depot by Zenobe, which is also providing battery data analytics. 
Part funding for the New Routemaster retrofit by Equipmake has come from the Advanced Propulsion Centre. The supplier says that it "will be trialling additional repowered buses with other operators across the UK" over coming months. 
With the battery-electric New Routemaster's debut, Equipmake CEO Ian Foley has underlined his belief that repowering is a "vital" transitionary technology. 
Adds Mr Foley: "We are delighted to showcase our latest repower system in the shape of a zero-emission version of the iconic New Routemaster double-decker. London is leading the way in the adoption of green technologies for large commercial vehicles, and as TfL continues to evaluate a range of clean technologies, we are confident that our repower systems can play a rapid role in accelerating any zero-emission vehicle strategy." 
Comments Metroline Engineering Director Adrian Jones: "Metroline is delighted to trial this innovative fully electric New Routemaster bus in London. Repowering technology has huge potential in enabling operators to accelerate the transition of fleets to zero emissions and we look forward to further evaluating this test vehicle over the coming six months." 
Equipmake says that its repower driveline can be installed to any existing diesel or diesel-electric hybrid bus.
Euro Bus Expo is being held between 1-3 November at the NEC Birmingham. Register for free tickets here. Equipmake will be on stand A30.