Driving large

r

 vehicles is something Liv Rayment has always wanted to do. We talk to

 the

20-year-old about how not following the crowd

has paid off for her
A double-decker DAF might not be a typical purchase for the average 15-year-old. But then Liv Rayment – now 20 years old – had no problem with defying expectations. As many of her secondary school peers eventually went off to university, Liv decided to go against the tide and follow her own route.  
Gaining her PCV licence aged 18, she has turned a hobby into a career in coach and bus that she "absolutely loves". 
It was as a child Liv remembers becoming "fascinated by the thought of driving larger vehicles". 
She says: "I remember playing Bus Simulator when I was a kid, so it's something I have always wanted to do."   
This fascination turned into a hobby, which led Liv to buy an ex-Arriva bus with the help of a family friend – something she says was her first motivation to get her PCV licence. 
"I was only 15 years old at the time, so I had to wait a few years. Then the day after I turned 18, I went for my medical." 
Liv followed her parents' advice and completed her A-levels before doing her theory and practical driving tests two years ago. Although she knew she wanted to drive coaches and buses, Liv admits she was unsure whether she wanted to go to university or pursue a driving career after completing her A-levels.    
"I thought I'd string coach driving out for a year to see if I liked it and ended up staying. Now I don't want to leave the industry," she says.   
Initial reactions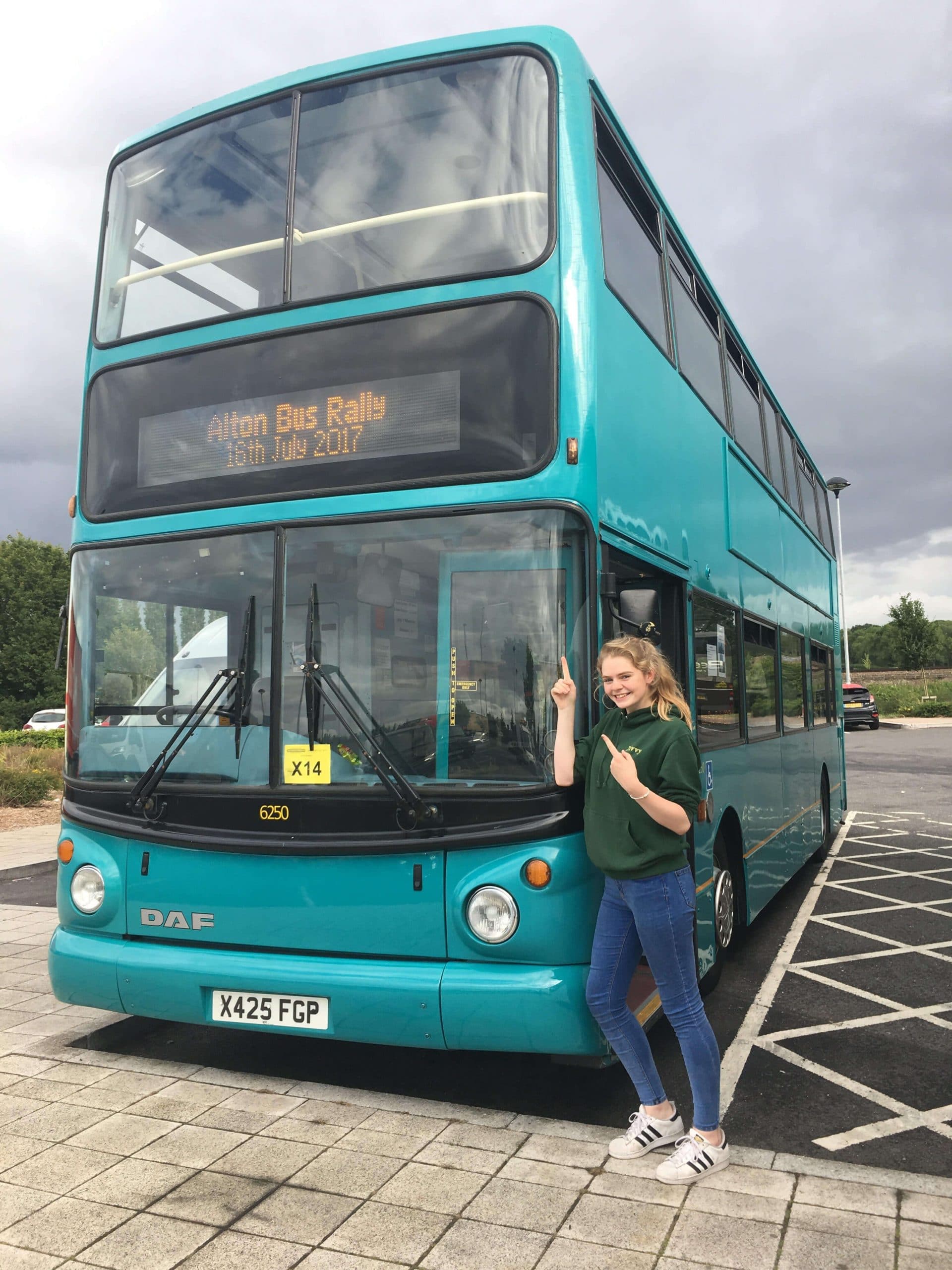 Liv says she feels people at her school were "quite judgmental" regarding what other people thought of her career choice. 
"They had the mindset that coach driving wasn't really a career. People see coach and bus drivers as unskilled people, so they make an instant assumption that they must be on minimum wage.   
"I think that's the main thing that puts people off the job, too. It's a stereotype that needs to be rid of because we're not all on a low wage." 
Her parents, on the other hand, were happy with her decision.   
"To begin with, they did say 'do you really want to be doing that?'. I think it was the initial shock because driving doesn't run in the family. I was the first one saying, 'I'm going to do this instead of following what everyone else is doing and go off on my own tangent'. 
"Once they saw how happy I was, they warmed to the idea a lot more, and now they are completely fine." 
Liv's enthusiasm for the industry is unwavering despite the initial judgement, and she feels coach and bus driving is a "great" job to have. 
"Once you've got the licence, you'll never be out of work because people will always need transport. Even if you don't end up pursuing it as a career or keep the licence in the background, it's great to have it if you need something to fall back on.   
"Then there are all the perks of the job like being able to go away, travelling to new places and meeting different people – it's such a positive part of the job." 
A quick decision 
Liv's first employer, Hams Travel, funded her practical driving training. She stayed with the Flimwell, East Sussex-based operator for a year.  
With Hams, Liv got to do a mixture of service and private hire work, which she says was an excellent opportunity to experience both sides of the job.   
"I enjoyed both. I miss the service work in the sense of seeing lots of different types of people every day and the short town routes. But the coach work is nice as well because you can see places a lot further away." 
Unfortunately, Liv only had about six months of driving with Hams before COVID-19 hit. After six months of furlough, she decided to make the move to Warwickshire to be closer to her boyfriend and started working for Ridleys Coaches in October 2020.   
"I had some training money left over that I needed to pay Hams and Ridleys kindly offered to pay the remainder so I can work up here," says Liv.   
"It was a very quick decision to say 'yes, I'm going to move'. I only had about a month of thinking about it before I decided to move. I've been here ever since, and I love it." 
Getting 'young blood'
A coach driver shortage means employing young drivers like Liv is especially important to Ridleys Founder Jordan Ridley and his wife, Becca. They have even started a trainee scheme to help bring "young blood" into the industry.   
Says Becca: "We're lucky that we have a younger team. But there's going to come a point in the next probably 10 to 15 years, where all the older ones are done and there's no young blood coming into the industry, which will be a real shame.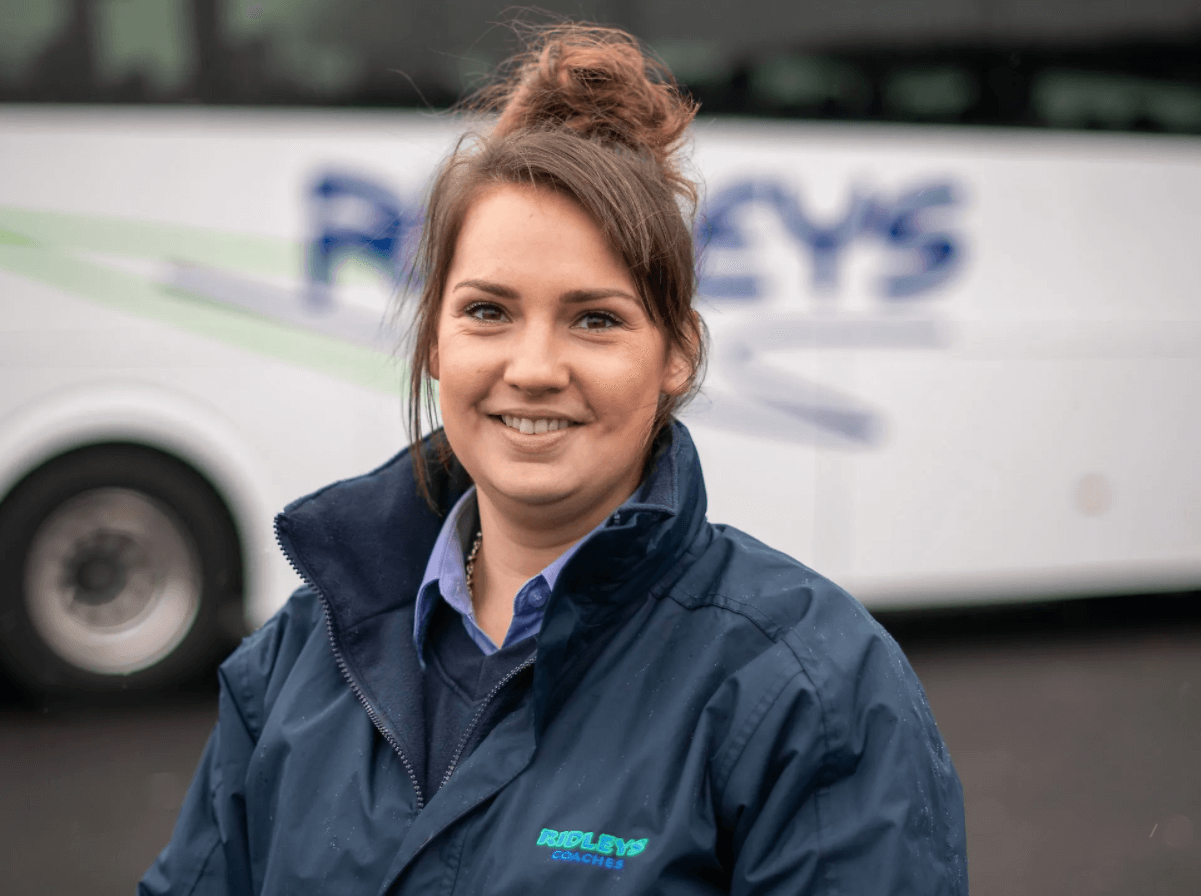 "There are risks that come with hiring young or trainee drivers. But we say everyone deserves a chance. Some of our very best drivers are the youngest ones. Liv, for example, is an amazing driver." 
Jordan was 21 years old when he started Ridleys in 2009. Does Becca feel this means he is more willing to give younger people a chance? 
"Very much so," she says. "Jordan was given the opportunity by Paul Catterall [of Southam-based Catteralls Coaches] when he was employed by him and got the experience.   
"Jordan wants to give back – that's something that's important to him. And we feel it's a win getting the younger ones on board." 
New opportunities 
After seven months of driving for Ridleys, Liv began her new role with the firm as its Operations Administrator in May. It's a move that supports her ambition of getting her Transport Manager (TM) CPC.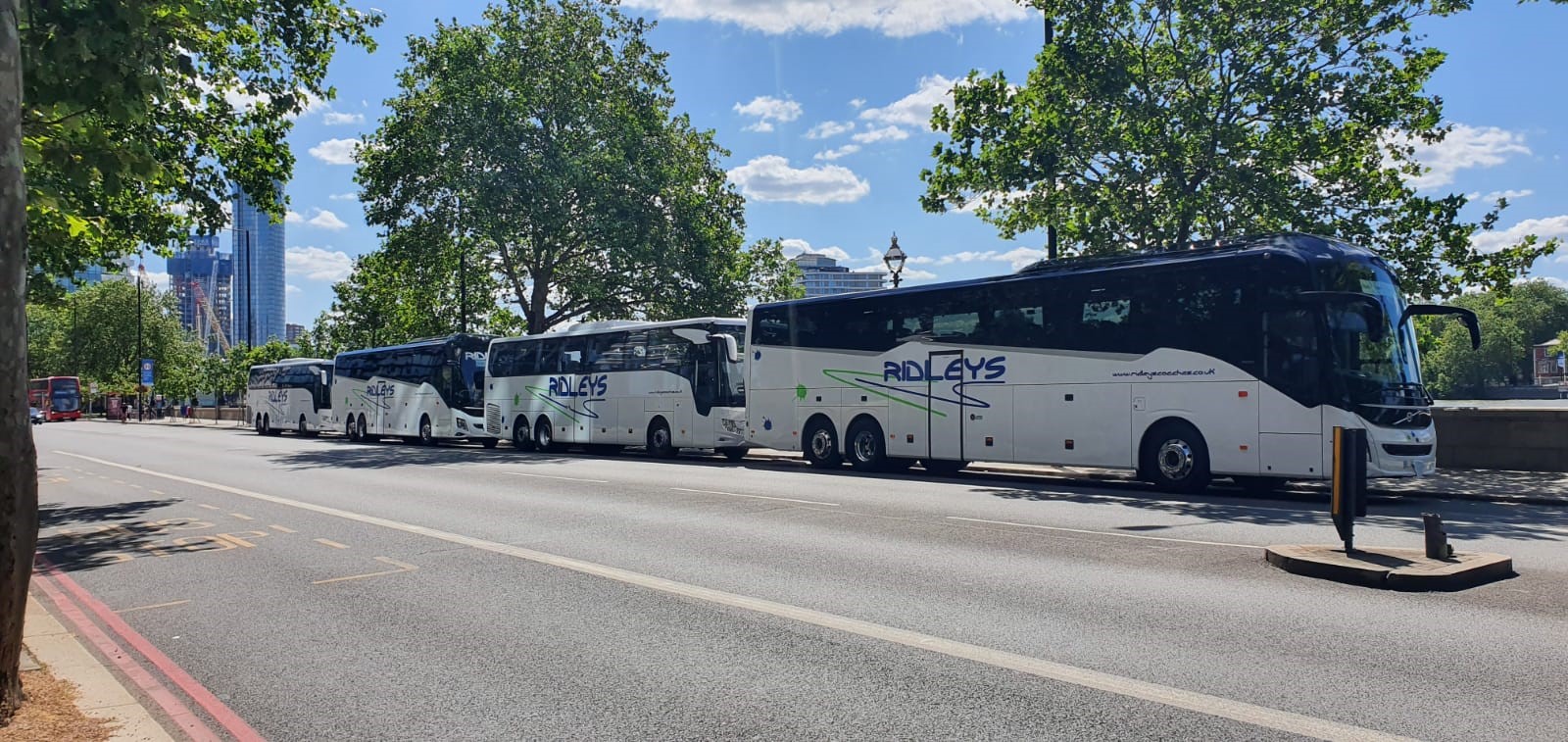 "Wanting to get my TM CPC came after I got my licence. I wondered what it'd be like to progress higher up. It's a hard thing to get into when you're young, but since I've been given the opportunity, it's been great. 
"As Operations Administrator, I'm learning all the things that go into making the company work and doing a mix of everything that gets done in the office." 
But Liv still gets to do some driving in her new position, mainly during school term times.   
"I can do a school run in the morning and afternoon and then be in the office in the middle of the day. It's great because it gives me the best of both worlds." 
At 20 years old, Liv has laid the foundations for a fruitful career in the coach and bus industry. What does she hope is in store for her?   
"A lot of people say to me, 'you'll be running your own company one day'. But I don't think that's something I would want. It's hard work running your own company. I've seen from the directors at Ridleys how difficult it is.   
"So, I think the main goal is being a TM. I think I'd be more than happy doing that until retirement."