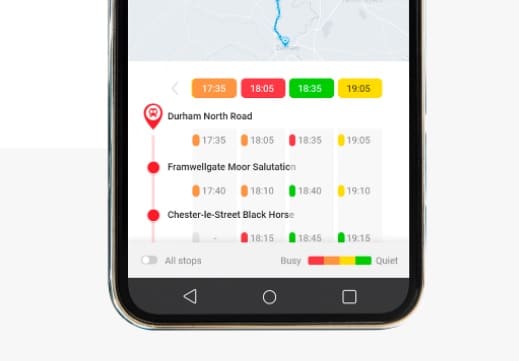 CitySwift has raised additional funding of €2m. It takes the big data and machine learning for the public transport sector specialist's funding to date to €3.5m and comes soon after its data engine was adopted by National Express West Midlands (NXWM) and Go-Ahead Group.
The latest funding will speed product development and allow the hiring of 25 new employees in a variety of disciplines over the next 12 months.
CitySwift uses big data and machine learning to increase network performance, service reliability and passenger satisfaction. It assists operators in planning and reacting to the 'new normal', the supplier says.
The data engine augments and integrates with existing technology systems to deliver a deeper understanding of network performance. It also provides enhanced network planning within significantly reduced timescales, CitySwift adds, and was recently adopted by NXWM.
The supplier's latest solution is a passenger-facing bus capacity checker that uses artificial intelligence. It works like Google Maps but has the added benefit that passengers can see how busy their bus will be up to two weeks in advance of travelling thanks to dynamic loading predictions.
That technology gives an agile response to social distancing measures and movement restrictions. It has been rolled out across Go-Ahead Group subsidiaries as When2Travel.
Passengers access a colour-coded timetable that shows which journeys are likely to be busy or have space on a stop-by-stop basis. CitySwift says other operators are showing interest in deploying the predictive capacity checker tool.
Co-Founder and CEO Brian O'Rourke adds that data has become even more important for bus operators during the coronavirus COVID-19 pandemic as they plan for what the future may look like.
"The platform has been leveraged to enable our clients and their passengers to make informed, data-driven decisions as they navigate the road to recovery in these ever-changing times."