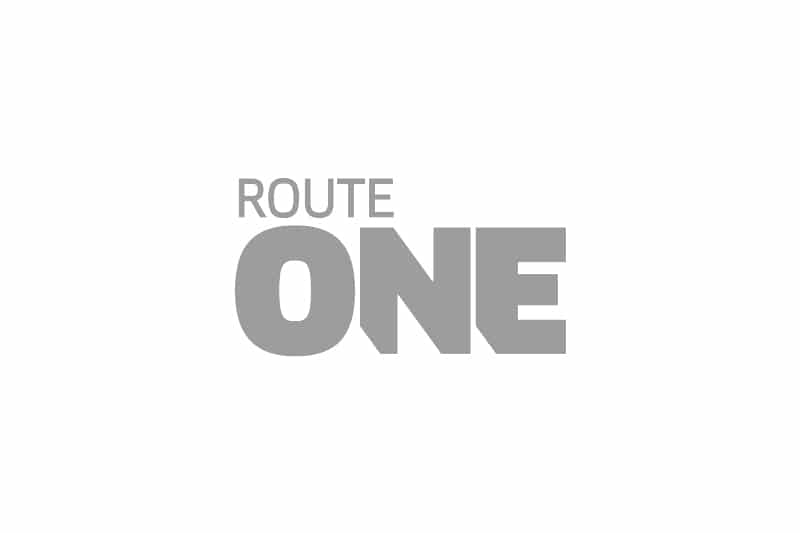 If you want potential customers around the world to be able to search online for coach companies and see your name, joining TripCenter might be a good place to start
"Just Google it."
We live in a search engine-powered world. Almost all of humanity's knowledge can be accessed via a couple of clicks, and that's how people spend their money, too.
Whether it's a taxi, a takeaway meal or an all-inclusive holiday, people want to look for it online, find it, and book it quick.
Until recently, booking a coach this way has been nigh on impossible – but that's set to change.
Book there and then
TripCenter.net may have the answer.
The brainchild of lifelong travel trade professional Chirag Golwala, and based in London, it's a global ground transport booking system that's been in planning and development since 2014.
Think of it as Booking.com for coaches. The customer enters their departure and arrival details in the search fields, and TripCenter gives them a list of vehicles from available operators – complete with details of each vehicle's amenities, lots of photos, and, all-importantly, the price.
Customers can book the vehicle there and then.
It sounds too good to be true, but the system is comprehensive, taking operators' ease of use into account at every step – and it's already in use around the world, with 2,500 coach and chauffeured car operators on board.
"We've learned a lot from the partner operators who work with us," says Chirag. "All the changes we've implemented have been from their suggestions."
And when its latest version goes live next month, it will truly offer a complete system for operators to manage their bookings and their fleets.
Simple to use
TripCenter has no running costs or hidden charges for operators – it simply takes a commission on each completed booking. The percentage is negotiated when you sign up.
Once you're registered and have been through compliance checks, you can list your fleet online.
One thing TripCenter is very hot on is that the vehicle a customer books must be the one that turns up – or a like-for-like, or better, replacement. It encourages a culture whereby it's the individual vehicle the customer is booking, not the operator.
You're encouraged to include as many details about each vehicle as possible – age, number of seats, luggage capacity, whether it has air con, entertainment, leather seats, fridges, and so on.
You have a complete dashboard for TripCenter, and it's easy-to-use and mobile-friendly. You can add or remove vehicles at any time, you can manage each vehicle's schedule, you can make them unavailable and change the prices whenever you feel like it.
What's more, you have a dedicated page within TripCenter's website where you can show off your fleet and brand to potential customers. It has your logo on it – not TripCenter's.
And, TripCenter's booking engine can be hosted on your own website too – so your customers can search and book among your vehicles.
Chirag says: "70% of our supplier operators are small to medium-size businesses. They don't have massive technical or financial resources or marketing budgets. But from the moment they sign up, our system automatically creates their own unique SEO-optimised booking engine."
Once the customer books, there is a messaging tool so you can communicate with them.
When the customer pays, TripCenter holds the money until the booking is completed – so you know you're going to get paid.
Analytics are available too, so TripCenter can tell you how many people looked at your vehicles, and give you insights into customers' booking habits.
Complex calculations
Operators know that quoting for a vehicle hire is very complex, as mileage, drivers' hours, rest stops and attraction stops all have to be taken into account, as well as road tolls, different driving rules in different countries… the list goes on.
So many UK operators will be justly sceptical of a system that claims to do all that for them.
TripCenter tackles the problem by classifying journeys in three categories: Day hire, multi-day hire and transfer.
A transfer is a point-to-point journey. TripCenter's algorithms calculate the mileage and the drivers' hours – varied for different countries – and it doesn't allow customers to add in extra stops. These are the journeys that can most easily be live priced and booked online.
More complex day hires and multi-day hires, involving different stops and perhaps more than one driver, can be booked live on TripCenter, but it requires customers to more or less know exactly which stops they need and when.
But operators don't have to do live-pricing for these. Customers can request to book, and communicate their needs directly to the operator, who can then give them a quote. TripCenter can bring you these customers from anywhere in the world.
On Google's first page
At present, most of the customers using TripCenter are travel agents booking vehicles for their clients, as it has been launched to the B2B sector first. There are 3,245 travel agents, destination management companies and tour operators in 151 countries using it, and that side is growing all the time.
Launch to the retail side – the normal people sitting at home thinking of booking a coach – is due to take place later this year.
But TripCenter doesn't need to be a household name to work.
It's all about search engine optimisation (SEO). If you search Google for 'hotel London', the top results will always include Booking.com – you don't need to go to Booking.com itself to see those results. If you search for a specific hotel, Booking.com will still be one of the top results. It's to do with Booking.com's SEO, and TripCenter uses the same principles.
Chirag says: "We're expecting that by the end of 2019, people searching Google for 'London coach hire' will see TripCenter.net on the first page of results."