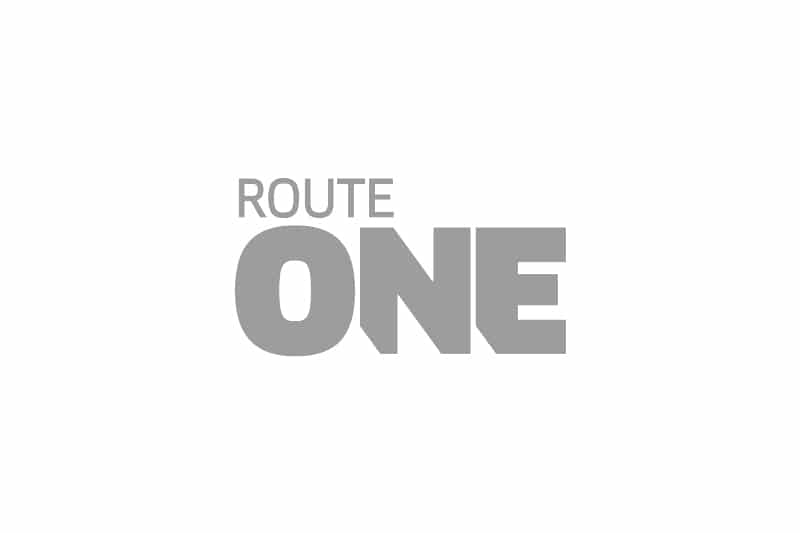 GM Coachwork was a much different entity 30 years ago, when it was founded by two business partners. Now it's one of the accessible market's leading minibus and wheelchair accessible converters
As will be seen elsewhere, Coachwork is looking to expand its reach in the minibus market. At the same time, it celebrates its 30th anniversary in 2018, and the Devon converter continues to go from strength to strength, with excellent year-on-year growth and no sign of that slowing.
Founder and CEO David Voogt has headed the business from the beginning. In 1988, he joined with his father-in-law to form G&M Coachwork in a small rented premises at Dainton, near Newton Abbot.
David originally trained as an engineer with Westland Helicopters in Yeovil, followed by a career in sales and engineering. As the conversion business grew, the need for a new site became obvious, and a move was made to GM's current premises in the Teign Valley in the early 1990s.
Strong financials
"Since then, every year we've grown and remained profitable," says David. "But above all else, I'm proud of the fact that we have such a low turnover of staff. Some of those that joined us in the early days are still here."
The growth that GM has achieved didn't come easily, he adds. It stagnated at one point and the business needed to make a change to restart it. Because of that, in 2008 Nigel Collins, a former helicopter engineering colleague of David's, joined. He came from Airbus in Toulouse, where he was working in international sales and marketing. His skills allowed GM to return to the growth trail.
"At that point we were in need of some factory efficiencies," says David. "The transformation was remarkable. Changes to the production process delivered huge time-per-unit savings. Good organisation and minimal waste is the key." GM also uses what David describes as intelligent engineering. That reduces production time by a quarter, and it also delivers a better product.
At the beginning
One of GM's earliest achievements in 1992, and a first for the industry, was a coachbuilt Ford Transit with the lowest floor of any such minibus on the market. It was one of many firsts for GM.
A year later, David turned his attention to wheelchair-accessible vehicles (WAVs). The first GM WAV produced was on a Fiat Fiorino, followed by a conversion of a Nissan Serena.
During the 1990s, GM's bread and butter was coachbuilt Transit-based vehicles, PSV minibuses, and continual development of WAVs. At the same time, it expanded into the sale of used WAVs and providing vehicle adaptations.
In the new millenium, GM moved into the taxi market. It delivered another first: A Fiat Scudo with a sliding seat, offering the choice of a wheelchair position or luggage space.
Having outgrown its existing site by 2002, GM moved to new premises at Trusham, near Exeter.
In 2004, yet another industry first was recorded: A low-floor Fiat Doblo with type approval. The year also saw further expansion when an additional production facility opened at Heathfield to convert the new Fiat Doblo.
Destination 2008
Jump ahead four years, and accessible vehicles were becoming an ever-growing part of GM's workload, heralding further innovation. In yet another industry first, the business launched the first low-floor conversion of a Volkswagen Caravelle. It formed the foundation of a range of new drive-from-wheelchair vehicles with full-length lowered floors.
"Ten years on and it remains the only conversion of its type," says David. "It was also given a Letter of No Objection – the closest it is possible to get to OEM approval – from Volkswagen, which tested it at its facility in Wolfsburg." In 2009, GM launched the Citroen Berlingo WAV. At the time, it was the only Berlingo conversion on the market, but competitors quickly cottoned on and copied it.
2009 was also a good year for awards for GM. It was awarded Motability WAV Converter of the Year, and was it commended in the same category in 2010. The main production facility was also extended to satisfy customer demand.
Minibus Lite arrives
Two years later, and the Minibus Lite was launched. It has come to be one of GM's trademark products. The converter describes it as a ground-breaking minibus that was the first 17-seater that can be driven on a category B licence.
Although the Minibus Lite has since been emulated by other converters, it remains the only lightweight minibus with full European Whole Vehicle Type Approval and a Peugeot-validated conversion.
Thirty years on, and there is no sign of any slowing down. In 2018, GM has already launched its front-entrance Transit conversion and the year has also marked the creation of two separate brands and businesses in the accessible taxi and hackney market and the camper van sector respectively.
"As we enter our 30th anniversary year, GM has grown to become firmly established as one of the UK's leading vehicle converters," says David.
"While times have changed since 1988, our passion to develop new products and innovate will always be there."