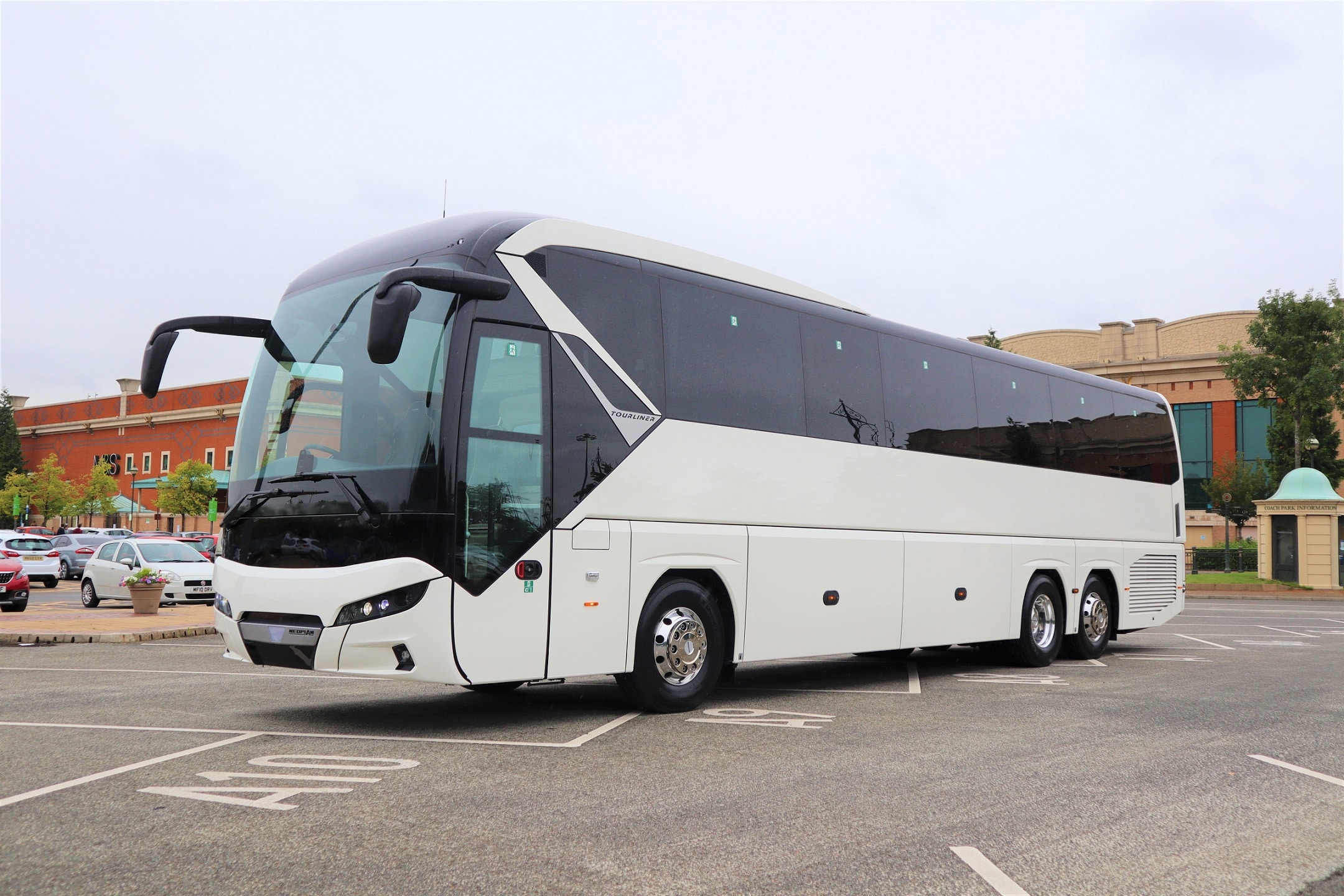 As some parts of the coach industry again consider fleet replacement cycles, MAN is already underway with a refinement of the specification of its Neoplan Tourliner and the placing of a small stock order for September arrival.
Just five coaches make up that batch. A pair of each of the 13.1m P10 two-axle and 13.4m P20 tri-axle will come, alongside one 12.1m P21 two-axle. All will have ZF's EcoLife automatic gearbox, with the current customer base favouring that over the automated manual Traxon. The 13.9m P22 remains available to customer order, as does the Traxon across the range.
PSVAR a key consideration for MAN on Neoplan Tourliner
All five will additionally arrive prepared for PSVAR and to carry two wheelchair users. An additional door, Mobitec destination display equipment and tracking will be present. If the customer requires PSVAR compliance, a lift will be fitted by MAN after arrival in the UK.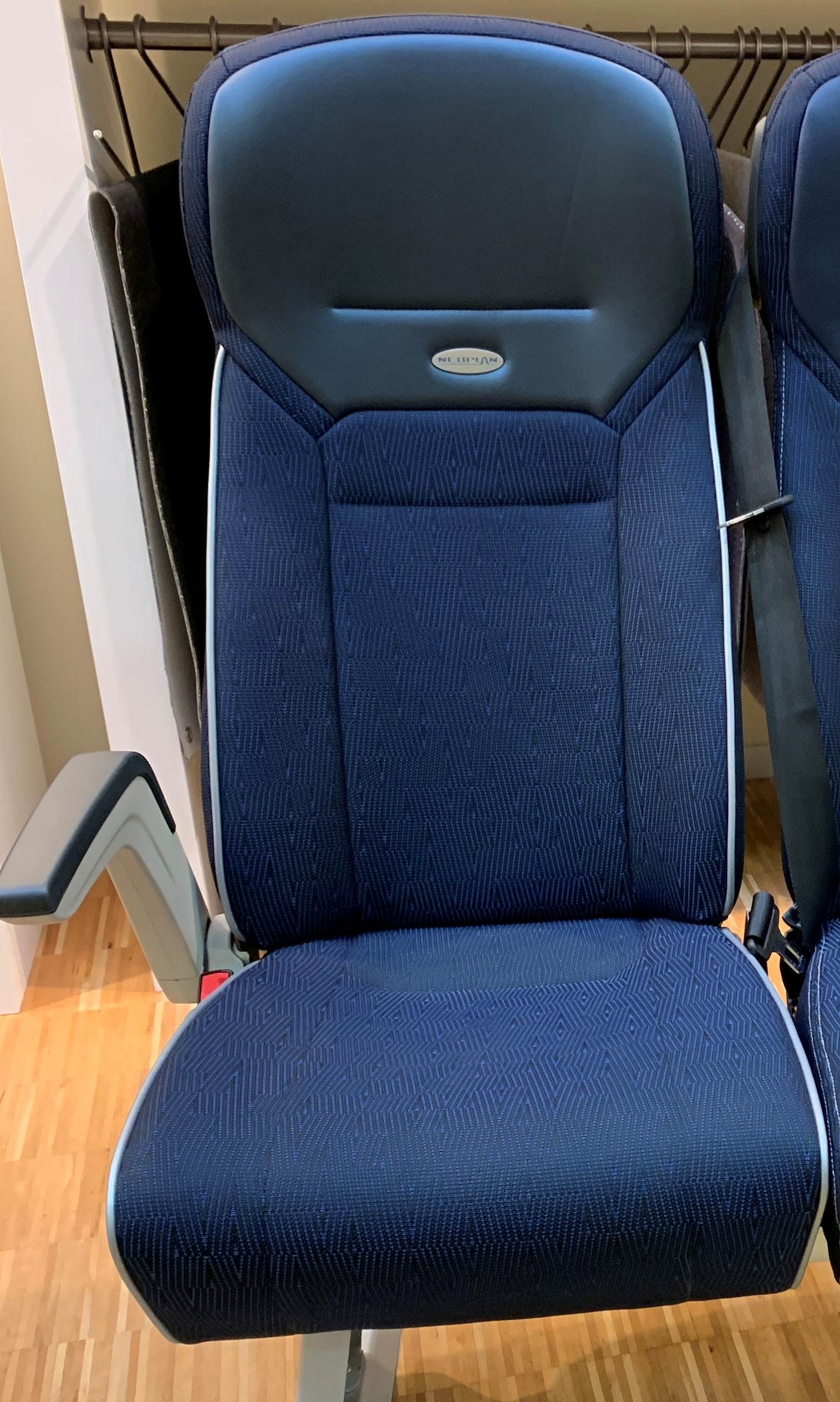 In each Tourliner variant the lift when fitted is over an axle, meaning that no luggage space is lost. The P10 remains able to carry 57 passengers in PSVAR compliant form.
This stock order will introduce the Kiel Avance X seat to the Tourliner range. MAN will opt for a mid-range finish with part-leather trim, a drop-down table, magazine net and – except for on the P10 – a footrest.
"This is a small order because the market remains depressed, but we have sold all our existing stock and we need to have vehicles on hand to show to customers," says General Manager for Bus and Coach Wayne Ulph.
"We have worked on the specification of these coaches to reflect changes in the market," he adds. The decision to go with an ex-factory PSVAR-ready specification also considers those trends.
Options in play from MAN for Tourliner buyer support
Of existing stock coaches already in the UK, almost all either have been or will be converted to comply with PSVAR by BASE. Its work is of comparable quality to that from MAN's factory in Ankara, says Senior Retail Coach Sales Executive Matthew Jacob.
Each stock Tourliner will come with four years' warranty, made up of three years' comprehensive cover and a further year for the driveline. That includes oil and filter changes and valve clearance checks at a main dealer for each of those four years.
A range of repair and maintenance contracts are available and MAN Truck and Bus UK can also offer leasing via MAN Financial Services.