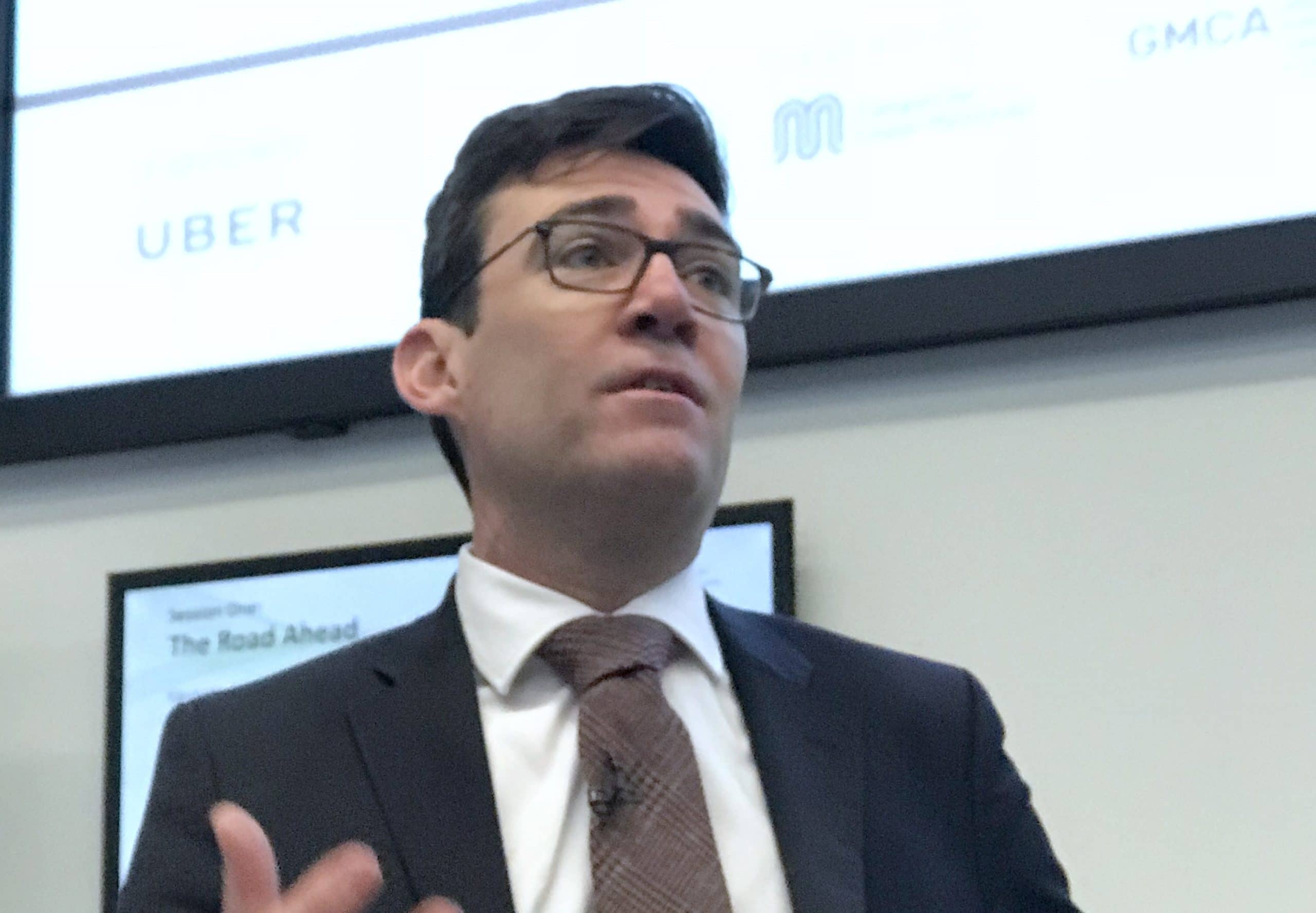 The Greater Manchester Combined Authority will in due course "be more than happy" to support other city regions in the North of England as they seek to integrate public transport in the same manner as is currently underway in Greater Manchester via the Bee Network and bus re-regulation, Mayor Andy Burnham has said. 
Mr Burnham made the proclamation on a recent Transport for the North (TfN) podcast. Largely referring to work on bus franchising in the conurbation, he outlined a hope of building a capability in Greater Manchester "to make the transition from the fragmented world we have got today to a London-style public transport system." 
As and when that competence is in place, "we will be more than happy to support Liverpool, Leeds, Sheffield and Newcastle as they come after us and seek to integrate public transport in the same way," he continues. "TfN can help to facilitate that." 
Bus re-regulation is on the table in both the Liverpool City Region and South Yorkshire. Mayor of West Yorkshire Tracy Brabin recently described such efforts in those two locations as "encouraging" while adding that increased public control of bus services is "crucial to rebuilding and re-setting the North." 
Ms Brabin's comments were in response to unsuccessful efforts by Rotala and Stagecoach to overturn via judicial review Mr Burnham's decision to implement re-regulation of buses in Greater Manchester. On the TfN podcast, he presented that failure as GMCA having "successfully defended" his course of action. 
Mr Burnham also used his podcast appearance to again criticise what he has previously called an overly complex and unduly expensive bus fare regime in Greater Manchester. A £2 flat fare per passenger journey is a centrepiece of franchising plans there in a move that is intended to promote social mobility. 
"The truth is that some of the poorest parts of England have the most expensive public transport in the country," he adds.