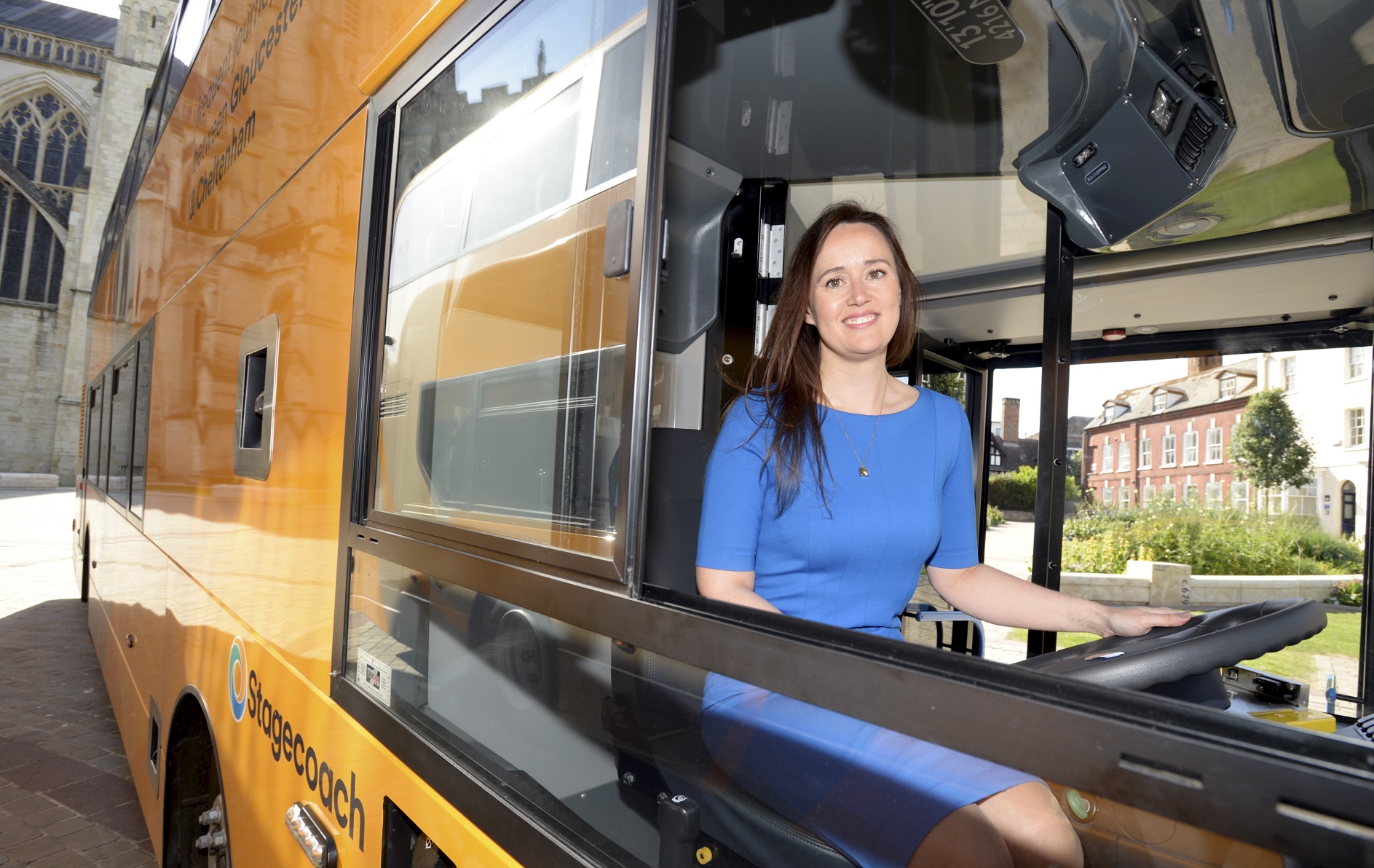 Adding further diversity to the coach and bus industry is something that the sector knows it needs to work on. Improvements have come in recent years, but more is still to do. The recruitment of women into engineering roles continues to attract a 'must do better' verdict, but at Stagecoach West, the progression of former driver Amber King to that department's apprenticeship scheme has left Managing Director Rachel Geliamassi (pictured, above) hoping that more women will follow her. 
Amber is one of multiple female engineering apprentices within Stagecoach, but she is the only one with Stagecoach West. Rachel describes that as a statistic "not good enough."
Exploration of how to bring more women into STEM-related fields with the operator has identified some of what can be done better, with a good proportion of changes applying to apprentices regardless of gender. But more work on diversity across the business remains necessary, says Rachel. 
Stagecoach considers job practicalities of bus engineering

Rachel joined Stagecoach in 2007 via its graduate scheme and progressed until taking charge of its West subsidiary in 2021. One of her management strategies is 'back to the floor'. It has seen her spend time honing skills behind the wheel of a training bus, and it has also involved a return to the engineering department for the first time since her graduate trainee days. 
"That was my first time back on the engineering floor in 15 years, but it was highly insightful. I learned a lot from Amber, including what the practicalities of the job are and what we need to look at in that respect."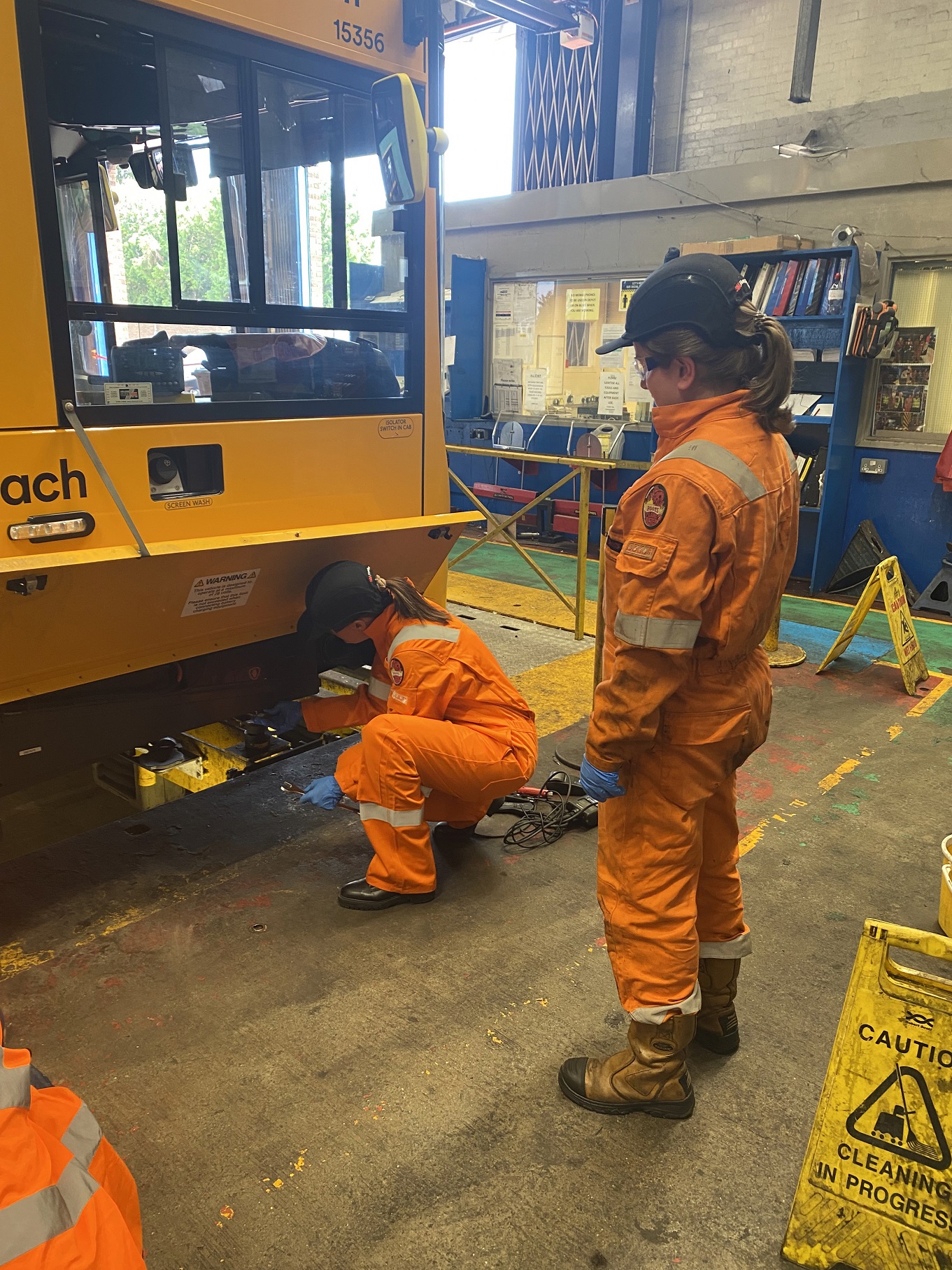 Some of that involves standardisation of tools across sites and streamlining entry into the business for apprentices. "But it was a lot of other things around mentoring and support," Rachel continues.
From a woman's perspective, some elements of maintaining a vehicle can be more challenging than for a man.
Stagecoach leans heavily on mentors in its apprenticeship programme and a slightly different way of approaching that from the mentor's perspective is sometimes necessary. 
"It must be clear is that for someone to say, 'move over, I will do it for you' when a female apprentice is struggling with something is not the way to help," Rachel continues.
"Instead, 'let me show you a technique that works for me' is a great approach." She adds that while attracting under-represented demographics to the industry – in engineering roles and elsewhere – is a positive, basic groundwork must be done first to ensure that the workplace is in a fit condition to welcome them. 
Advice:
Don't let small issues snowball
For women, an example of an easy fix relates to uniform. Some garments will be different for females than males and they must be available and ready for a new starter if a feeling of inclusion is to be created, Rachel notes. "If you don't have it ready and it needs to be sourced specially, will the person concerned feel like a hindrance? If so, that is a problem on day one," she explains. 
One area identified as an obstacle to recruitment of bus engineering apprentices is that many young people do not consider the industry as a desirable career choice. It is incumbent on operators to be proactive and shine a light on its benefits. Stagecoach West has done that already and further events in schools are on the cards. 
Having a role model present for youngsters to speak to is an important element of that work, Rachel notes. She also adds weight to an existing line of thought that the industry's accelerating move into zero-emission should benefit engineering recruitment.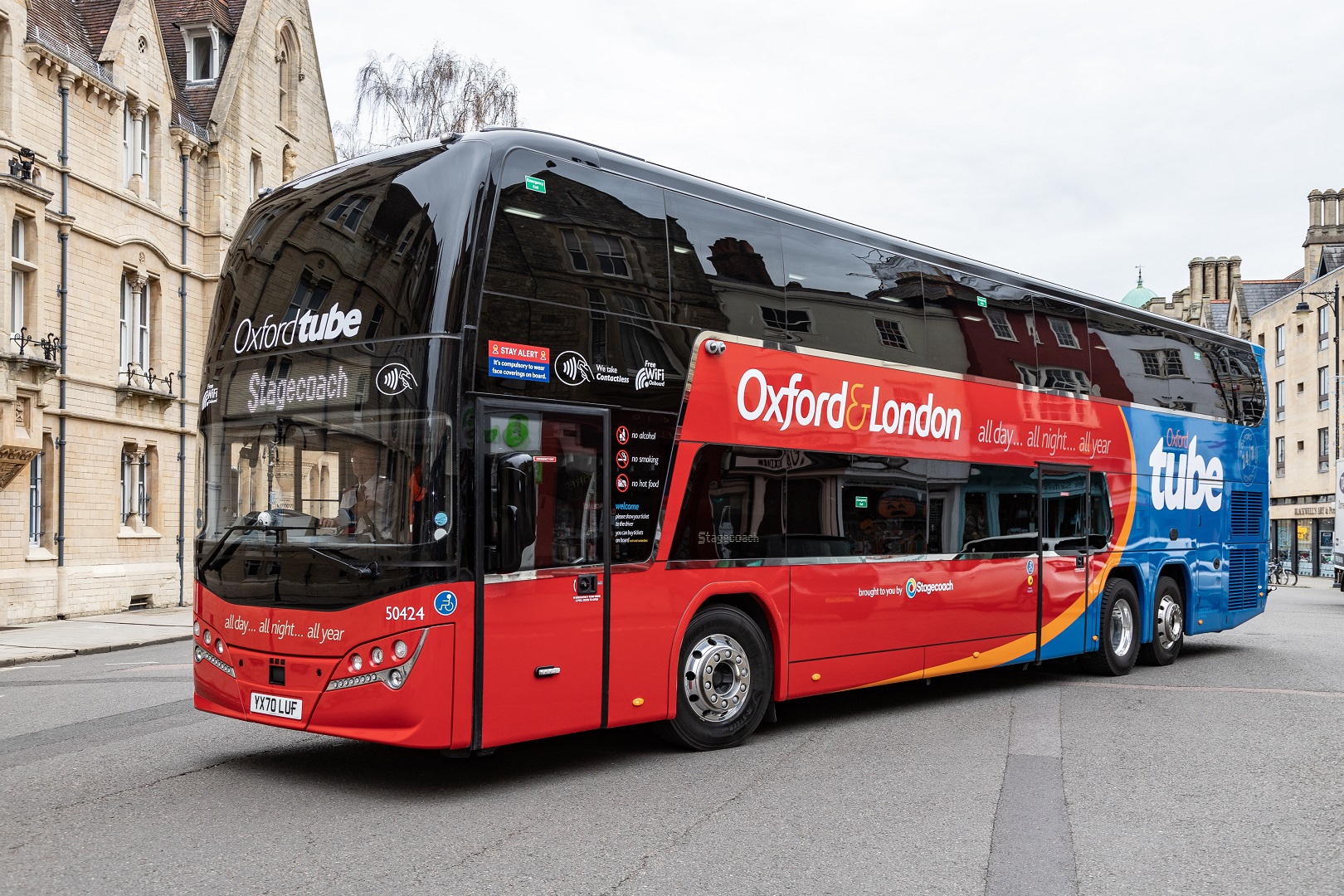 Stagecoach West is part of a successful Zero Emission Bus Regional Areas bid in Oxfordshire.
When the vehicles that will be the fruits of that funding arrive, Rachel is keen to find a way to utilise them in connecting with the school curriculum and talking about sustainability and the contribution a career in the bus industry can make. 
Amber will take on role model responsibility at some recruitment events in the future, but Rachel adds that Amber's position in the engineering department was won on merit alone. "When we service vehicles we adopt an alphabet-based approach. Amber talked me through a C service. I didn't ask her to teach me, but without prompting she explained every process clearly. When I struggled with some of the physical tasks, she showed me a suitable technique." 
'Trade up' bus engineering apprenticeship strong tool
for Stagecoach

Stagecoach recruits most of its apprentices externally, but it has done well with its 'trade up' scheme. That allows existing employees to commence an engineering apprenticeship. Amber came into the discipline via that route in September 2021 at Gloucester depot.  
Bringing through engineers internally suits the operator's staffing landscape, Rachel notes. While recruitment across the board is tricky, the flow of incoming drivers is better than for engineers. "'Trade up' is super popular for us at Stagecoach West in terms of applicant volume, and the quality we get out of it is exceptional," she continues. 
The ultimate aim for 'trade up' at Stagecoach West is that internal apprenticeship recruits will account for half of the overall intake. To make the scheme attractive for existing employees, Stagecoach West honours the pay rate of their previous role while they are training, mitigating concerns around a perceived poor wage while an apprentice. 
"Our people see 'trade up' as a way to move on with their careers and become successful engineers. That shows us it is a successful programme." On the flip side, 'trade up' does not bring all-important new blood into the industry, and it can cause the driving pool to lose competent staff. But overall, the benefits outweigh those points, Rachel adds. 
Diversity focus elsewhere in the business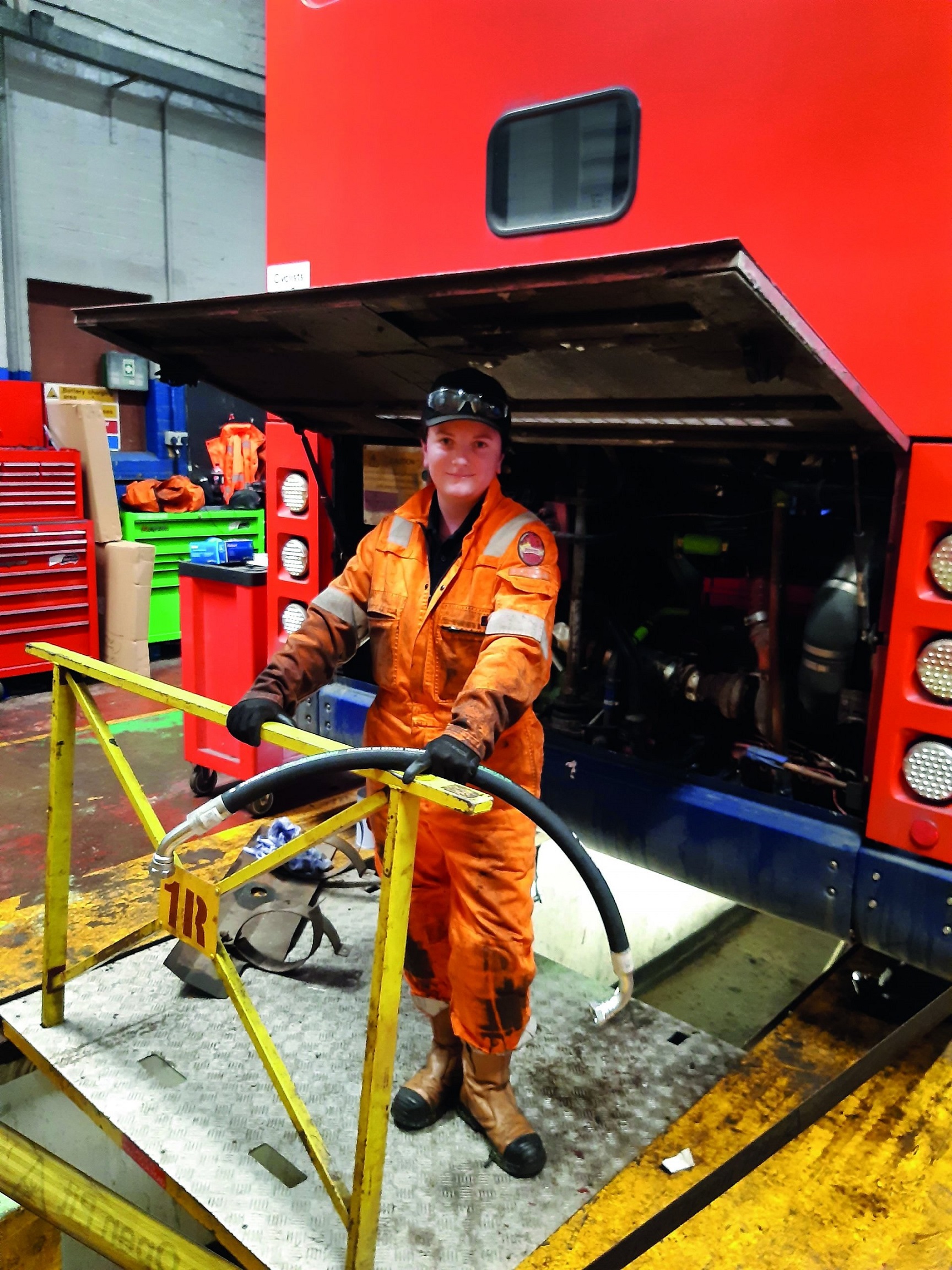 Rachel is also keen to see Stagecoach West increase its female driver headcount. Currently they account for around 14% of its workforce.
When compared to other bus operators that is a respectable position, but it remains "nowhere near the blend we should have," she observes. 
An approach that has generated good response from women interested in driving positions it to hold a 'drop in' event on private land where a training bus and instructor are present.
Being able to approach the operator and drive a bus, with female managers and inspectors on site, is a good opportunity to break down any stigma that bus driving is a male occupation, although Rachel acknowledges that Stagecoach West "is not there yet" in doing that. 
Flexibility around rostering is another area to explore, although the reality of bus operation means that acquiescing to each staff member's desired shift pattern is impossible. "We try to be as flexible as we can when bringing people in; we have part-time rotas and fixed lines for people where they can apply to work a set shift pattern. But we have the challenge that we are 24/7." 
An area where there may be more scope to make employment in the bus industry more attractive to all is through perks and benefits. Doing more around healthcare, help with childcare, cycle to work initiatives and general wellbeing may open the door to applicants who would not previously have considered a career in the sector. 
Remember external influences
on
staff

Societal changes since March 2020 strengthen the hand of an employer that pays attention to such considerations, Rachel believes. "We have seen an international penny-dropping since then where people everywhere have come to realise that life comes first, not their job. Work is there to support them in having a great life.
"If we don't strike that balance in terms of where people can see us supporting multiple aspects of their life, we won't be able to compete with other sectors.
"We must remain agile and adapt what we do to stay an attractive proposition." 
Regardless of the demographic from which newcomers to the industry are drawn, Rachel believes they should have mentors and allies to make them feel valued. She mentors two female employees within Stagecoach; a manager within her own operating company and a Director elsewhere. 
On the engineering shop floor, it is early days for Stagecoach West in creating more diversity in its business. But the operator is not alone in having made progress; others have made similar early steps on the same road. Nurturing and management time are required to achieve a desirable outcome. But when progress to date is considered, there is clearly a whole pool of untapped talent out there waiting to become the industry leaders of tomorrow.