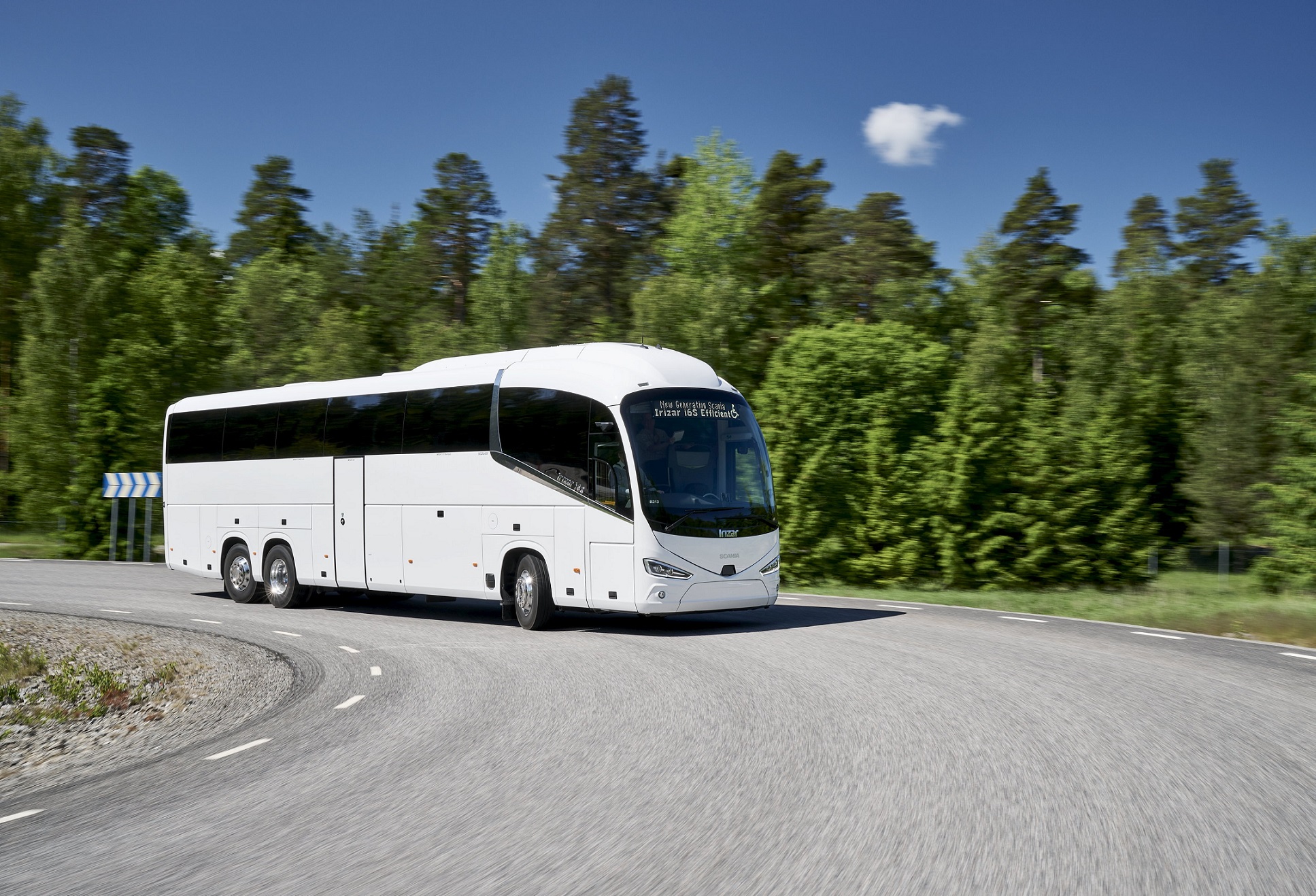 Scania and Irizar are preparing to debut their limited-edition coach, the Scania Irizar i6s Efficient Treinta, at the upcoming UK Coach Rally in Blackpool.
The coach has been created to celebrate the 30-year partnership between the two companies, with only 30 units being produced.
The Treinta is a special version of the high-specification Irizar i6s Efficient, with unique features such as an exclusive steering wheel and bespoke badging. The coach is available with two or three axles, in PSVAR or non-PSVAR form, and with various warranty options to suit different buyer needs.
According to Mark Oliver, Power Solutions, Bus and Coach Sales Director for Scania UK, the coach is a reflection of how forward-thinking both brands are, and why the partnership has worked so well over the years.
Lee Wale, Head of Retail Sales at Scania UK, expresses excitement about the Treinta's debut at the Rally: "It's the ideal event to showcase and unveil a special vehicle like the Treinta."
The 67th UK Coach Rally will take place over the first weekend of 1-2 April, showcasing the latest developments and innovations in the coach industry.