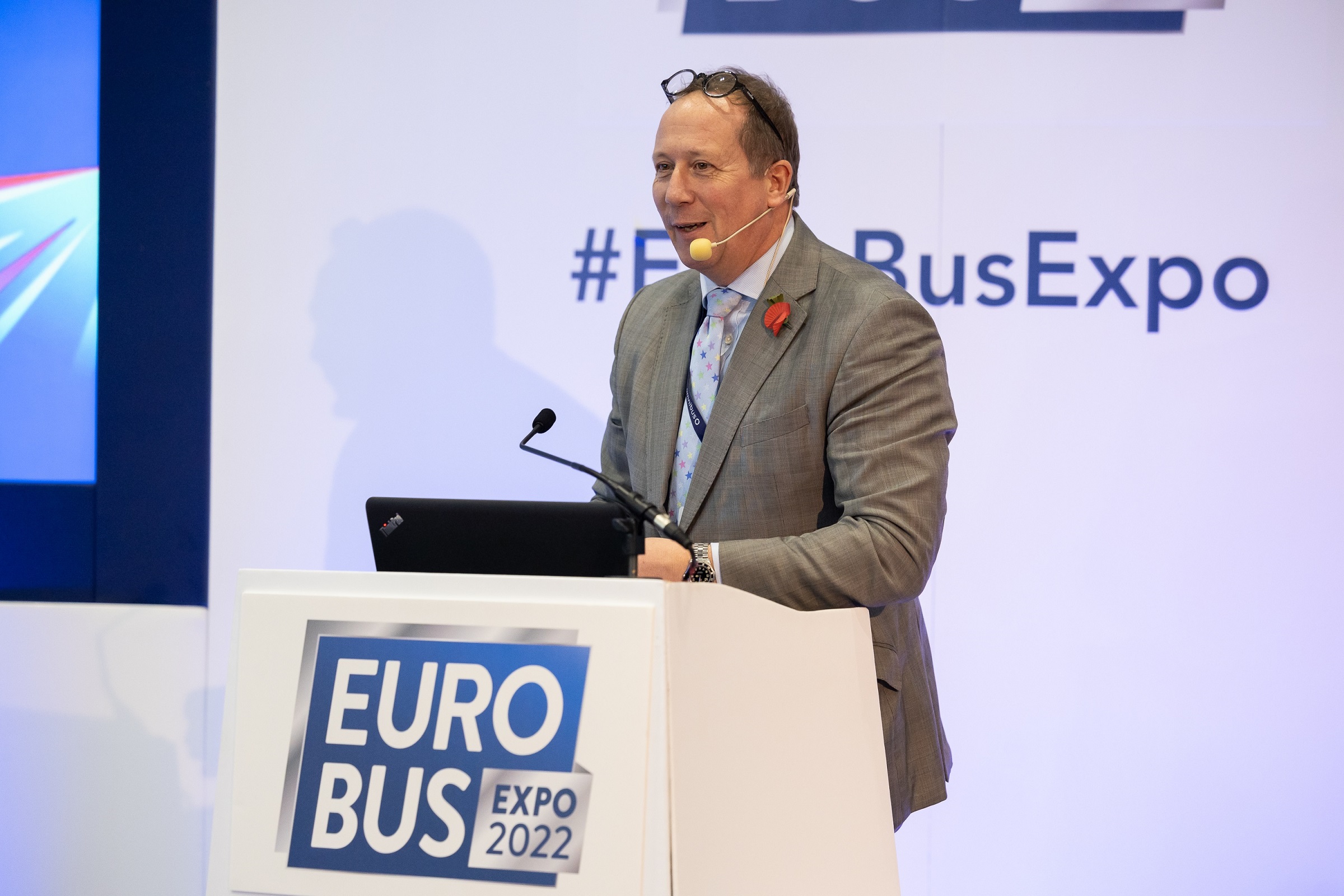 Operators that use third-party maintenance providers should hold those suppliers to account, Senior Traffic Commissioner Richard Turfitt has said.
Mr Turfitt covered maintenance as part of a Masterclass Theatre seminar delivered at Euro Bus Expo. Transport Managers (TMs), the Bus Open Data Service (BODS) in England and PSV O-Licence numbers were among Mr Turfitt's other areas of focus, but he devoted some time to what operators' priorities must be when maintenance is subcontracted.
Traffic Commissioners (TCs) have seen several operators at Public Inquiry that have not been advised correctly by their maintenance provider, Mr Turfitt says. "You cannot delegate responsibility," he adds. "It lies with operators, and they must hold maintenance providers to account."
That involves questioning those suppliers before a contract is drawn up. "I do not regulate maintenance providers," he continues, noting that the necessary due diligence falls on the operator involved before signing.
A disappointment to TCs is that some operators are not reading and using brake testing guidance issued by DVSA. Mr Turfitt describes that document as "very good," noting that it captures everything that is relevant to the process.
Changes coming to restricted O-Licences?
A striking statistic delivered by Mr Turfitt concerns the number of valid PSV O-Licences in issue. It has dropped by 34% since 2015-16, from 9,332 then to 6,158 in 2021-22.
However, such a reduction is countered by discs in issue. Over the same period, that total decreased by 5.7% from 93,978 to 88,582. New PSV licence applications have halved since the COVID-19 pandemic, the Senior TC adds.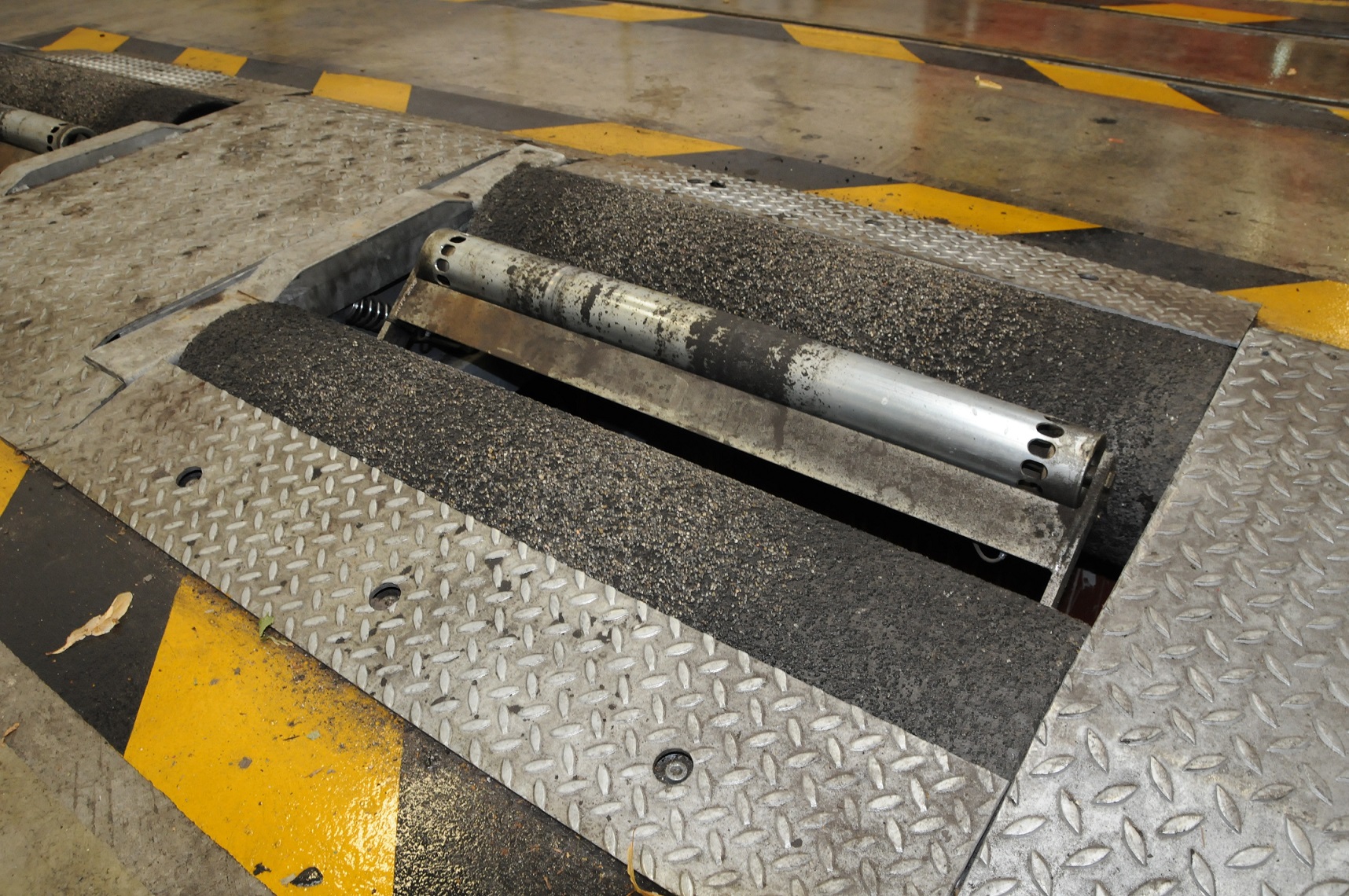 In comments that will be welcomed by many in the industry, Mr Turfitt notes that the legislation around restricted O-Licences has become "stale."
He says that talks have already opened over scope to split application processes for restricted and standard licences, with early feedback from operators being that such a move would be beneficial.
The means to make applications became digital-only during the summer. Mr Turfitt says that such a shift was partly down to that online approach having proved itself to be "much quicker" that paper applications, but he adds caveats for operators that struggle with the digitisation of applications.
"If you are having difficulties, call for assistance. This is not a means to leave you without any support." Mr Turfitt adds that when submitting a TM1 form to add a TM to an O-Licence, it is imperative that the latest version of the form is used. "Some operators continue to use old ones and that will hold up your application."
A key part of the O-Licencing regime requires that correspondence from the TC's office is responded to. Lodging up-to-date contact details is a condition of holding an O-Licence. Mr Turfitt pulls no punches in describing what can ultimately happen if that is not adhered to and letters go unanswered.
"Some O-Licences have been revoked because the operator did not respond to correspondence sent to a previous address," he explains. "Make sure your contact details are up to date or be ready for the consequences."
'Basic measures' reminded by Senior Traffic Commissioner
Bridge strikes remain a point of focus for TCs, Mr Turfitt continues. "A lot of operators – more than I am content with – are receiving letters from my colleagues saying: 'You had a bridge strike – what happened?'" he observes.
It is incumbent upon the TM to ensure that where satellite navigation is used by drivers, those units are specific to large vehicles. That is part of "some pretty basic, common-sense control measures" around bridge strikes.
Mr Turfitt adds that there is a lot that operators must understand – and if necessary, act upon – where TMs are concerned.
Among those considerations is where the TM obtained their Certificate of Professional Competence (CPC). It is intended that such a qualification is gained in the country where the TM lived at the time. "We have seen that some TMs have taken their CPC in a country where they were resident for only a short period," he says. "That will be picked up."
BODS non-compliance looked at 'in a proportionate way'
Mr Turfitt wrapped up with reference to bus services. He underlines that the Department for Transport and DVSA will continue to help operators to comply with BODS where needed. Instances of non-compliance will be looked at by TCs "in a proportionate way," with the Senior Traffic Commissioner noting that if an operator is working towards complying with BODS, "it weighs heavily."