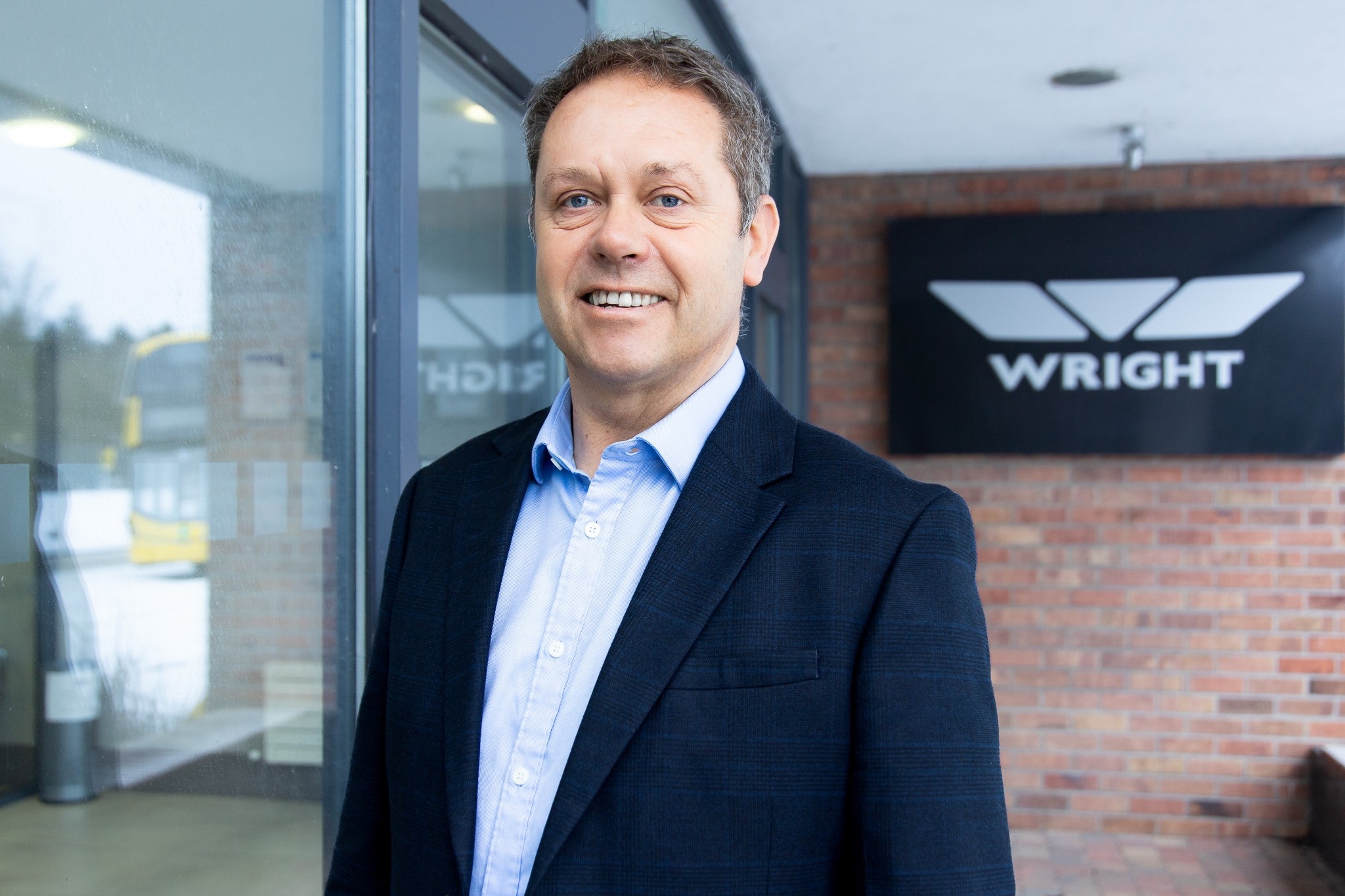 Wrightbus has appointed Steve Jackson as UK Sales Manager. It represents a return to the Ballymena bus builder after almost five years away for Mr Jackson, who spent the intervening period as Managing Director of wheel security business Wheely-Safe.
Prior to leaving Wrightbus in 2018, Mr Jackson had risen to the role of Head of UK Sales. He describes his decision to rejoin the company as a return to his "spiritual home." In 2021, Wrightbus reached agreement with Wheely-Safe for the bus manufacturer to offer the supplier's technology as a factory-fitted optional extra.
"Since my return, I have been impressed with the long-term vision clearly outlined by the senior management team for future growth, the desire to put the customer experience first with a 'cradle to grave' approach, and the aspiration to be the best in the business," says Mr Jackson.
"I am pleased to be back in my spiritual home. The business is still engineering-led and at the forefront of alternative fuel technology with its best in class battery-electric vehicles while spearheading the charge for hydrogen technology. I am very pleased to again be part of that vision."
Steve Jackson first joined Wrightbus as National Account Manager in 2006, when the business was concerned only with body manufacture. He has also previously worked with what is now the Dawsongroup Bus and Coach business.
In his 12-year first stint with Wrightbus, production grew from 400 vehicles per annum to almost 1,200 as Wrightbus transitioned to becoming a complete vehicle supplier, including delivery of the New Routemaster project for Transport for London.
Performance under Bamford Bus Company ownership was a major factor in his decision to return, Mr Jackson continues. "Last year was incredibly successful for Wrightbus, with orders across the UK and further afield. With more exciting announcements on the horizon, this is certainly an exciting time to be coming back into the field."