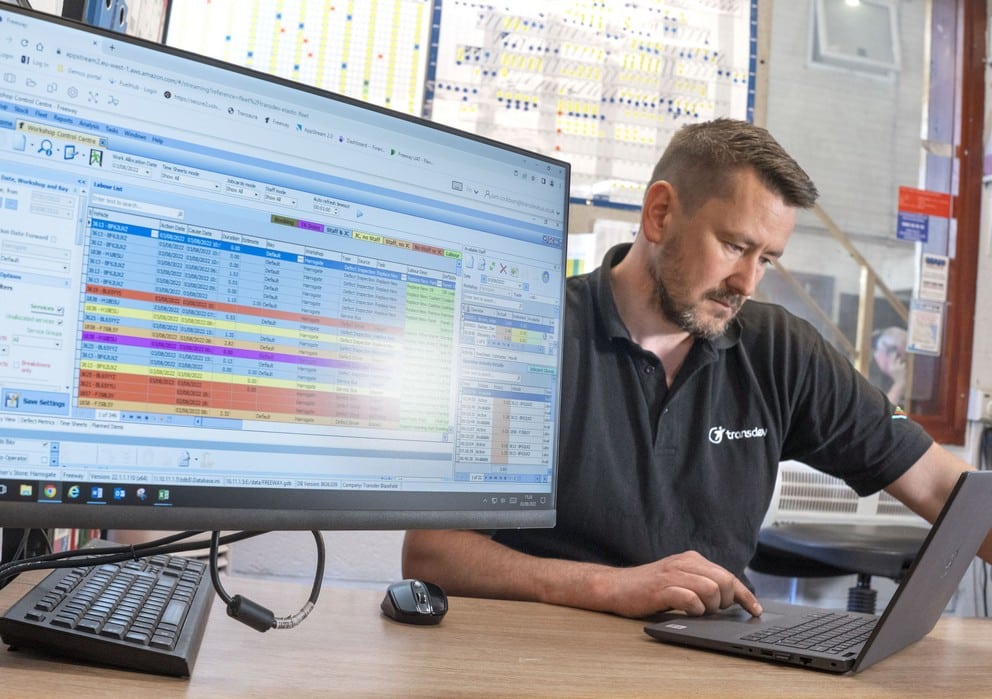 The development of apps and other digital solutions for almost every area of coach and bus operation is opening up new thinking for management teams. We look at a handful of latest developments
The days of walk round checks on buses and coaches, clip board and pen in hand, are fast disappearing as operators recognise the benefits that digital solutions can offer.
TruTac has recently relaunched its TruChecks app, an app that started life a decade ago as a facility for drivers to conduct paperless checks.
Now renamed simply as TruTac, the app has had a complete overhaul, offering what the company says is much closer integration with its other software products.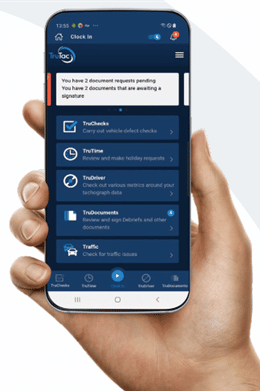 Jemma James, TruTac's Managing Director, explains that operators and drivers using the company's other systems can now access all of these directly through the app.
"The app can seamlessly send data from the walk round checks straight to the TruFleet system for ease of fleet maintenance planning to minimise vehicle downtime," she says. "It's fully configurable and scalable according to the modules the company has live. A decade ago, it was really just about doing walk round checks. That's grown hugely to enable access to the document library, uploading documents, requesting holidays, and a whole host of other integrated features. Most of our customers use us for tachograph analysis as the keystone product. However, the app's original purpose as a daily vehicle checking tool remains as relevant as ever, and is still vital for safe and compliant fleet operation."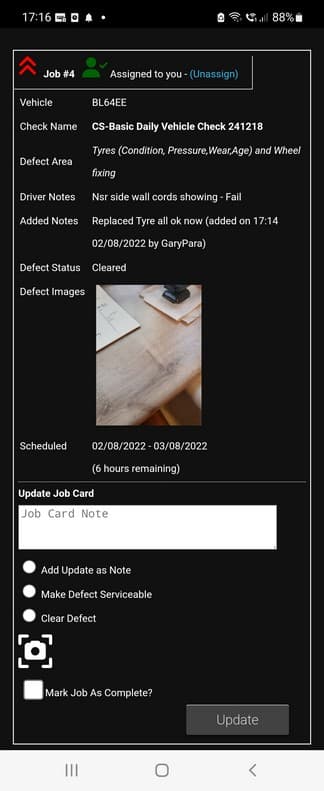 Compliance is also at the heart of CheckedSafe's industry products.
"CheckedSafe offers organisations a complete solution," explains co-founder Darran Harris, who set up the business eight years ago with Gary Hawthorne.
"We enable clients to manage and protect their workforce and to comply with regulatory compliance requirements. We can help to reduce costs. Using our system properly provides you with a legally defensible product. In short, we can provide a full fleet management system at minimum cost. The reporting system is DVSA-accredited and can be utilised across all fleet types including PSV. If something needs a checklist, CheckedSafe can digitise and catalogue it. We have lots of developments in the pipeline, including 'Job Cards', giving operators the opportunity to allocate jobs from the system that will allow engineers to update the system and take photos of the job completed."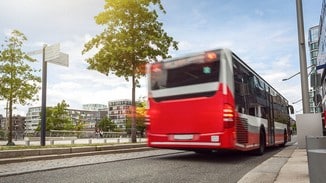 Ensuring a fleet is 'road-ready'
Geotab, the fleet management and vehicle tracking company, is helping German transport company DB Regio Bus to monitor and maintain its fleet using the MyGeotab fleet maintenance software.
Josh Pilgrim, Partner Account Manager with Geotab, explains that its telematics data maintains a record of vehicle status, such as engine performance, to ensure a fleet is always 'road-ready'.
"The system also records speed, braking behaviour, and fuel consumption for individual journeys and can assess driver performance," he says. "For electric vehicle fleets, telematics data can provide an accurate view of charging levels for each vehicle, helping managers to plan journeys to avoid 'range anxiety' and the risk of running out of charge whilst on a route.
"Cost savings and environmental sustainability go hand in hand. This year, DB Regio Bus reduced idling times by around 40%. In a stroke it saved around 1,400 tonnes of CO2. The telematics system helped measure and analyse the savings across the entire fleet. We are playing a key role in helping DB Regio Bus on its path to becoming carbon neutral by 2040."
In the north of England, Transdev Blazefield is transforming bus maintenance operations with new technology that will see the company roll-out one of the most advanced digital systems in the UK. Supplied by Freeway, which has been providing fleet maintenance, compliance and asset management software to organisations of varying scope and complexity for more than 25 years, the technology system connects 700 mobile devices and a series of operational and management systems to provide a centralised control of a fleet of 550 buses, maintained at eight locations.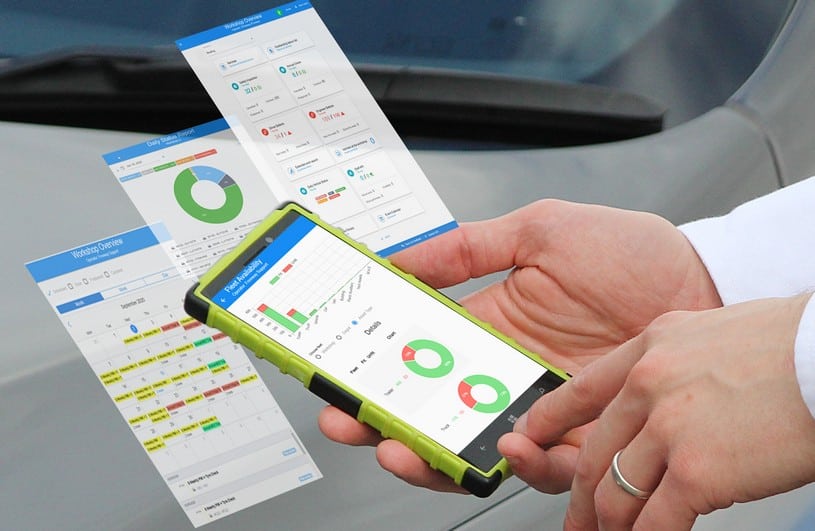 Utilising Artificial Intelligence (AI) technology, the Freeway software will automatically work out the optimum job scheduling and resource allocation based on live data feeds from drivers, workshop technicians and other staff equipped with mobile devices. Freeway is being integrated with a raft of systems, including those used for transport operations, finance and fuel management.
In a separate development, Freeway's new 'Fleet-in-your-Pocket' app is designed for management and staff with responsibility for planning and assigning work, or authorising purchases relating to fleet maintenance and compliance. It provides a single smartphone interface for everything from Earned Recognition KPIs and staff overview to defect recording, time-sheet entry, parts purchasing, authorising, receipting, and issuing.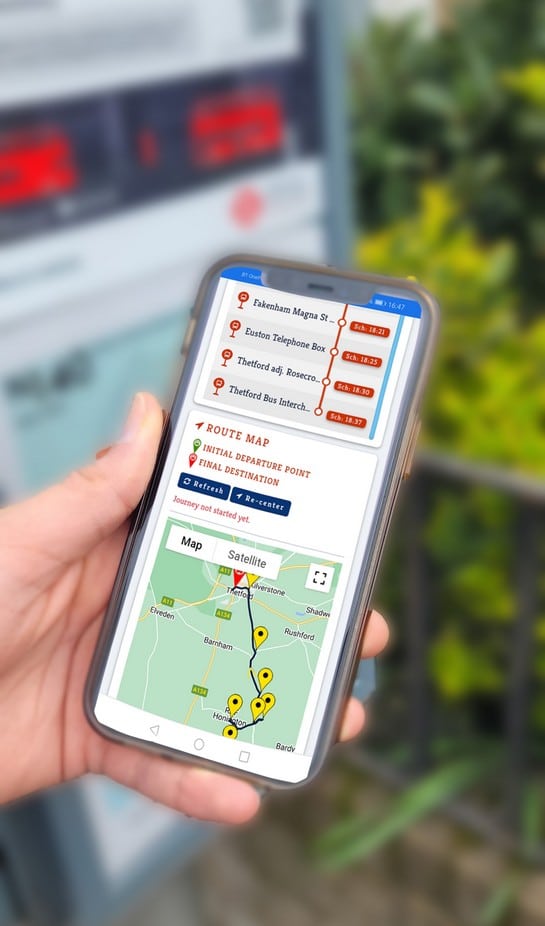 Free bus tracker
Contactless ticketing and travel software supplier TransMach, which currently works with more than 300 transport operators across the UK and continental Europe, provides a cloud-based system that covers app development, journey planners, booking engines, contactless payment and ticket validation, real-time bus monitoring, Bus Open Data Policy (BODS) compliance, driver shift allocation, vehicle mileage and occupancy rates.
The company says it is able to align its technology to any payment provider that the customer prefers, meaning there's no need to switch or integrate a new payment system. Now TransMach is making its 'Bus Tracker' available to customers free of charge as part of its support for operators in the post-pandemic recovery.
Minesh Vandra, TransMach Director, says: "Our mission is to save operators time and resources through the benefits of technology. Our SaaS (Software as a Service) system is compatible with all payment types, with accurate on-board validation that's managed through a bespoke back-office system.
"Our team will continue to support our colleagues across the industry with innovative ways of improving efficiency, whilst reducing their cost base. Our contactless ticket machines are also helpful when it comes to securing Bus Service Operator Grant (BSOG) from local authorities as they are compatible with all forms of contactless payment protocols, including ITSO smart cards, travel QR codes and the latest EMV specification."