A second round of the Zero Emission Bus Regional Areas programme (ZEBRA 2) in England has been announced by the Department for Transport (DfT). Up to £129 million of what is described as new government funding will go towards its delivery in FY2023/24 (up to £89 million) and FY2024/25 (up to £40 million).
Of that money, the first £25 million will be prioritised for rural communities, with DfT adding that it recognises how the cost of associated infrastructure in those areas is more than in urban centres. Bids will again be led by local transport authorities (LTAs), but only those that have made an Enhanced Partnership or have begun the statutory process to decide whether to introduce franchising will be eligible to apply.
ZEBRA 2 will allow the government to deliver on its promise to part-fund 4,000 zero-emission buses by the end of this parliament, the Department continues. The achievability of that has repeatedly been questioned prior to the latest announcement.
In July the pledge was described as "lying in tatters" by Labour and Co-operative MP for Wakefield Simon Lightwood, words that drew a stiff rebuke from Under-Secretary of State for Transport Richard Holden. In November 2022, Mr Holden said that £205 million of new funding was in hand for zero-emission buses in England.
Local transport authorities again lead on ZEBRA 2 bids
Despite the initial focus on rural areas, ZEBRA 2 applications – which opened on 8 September – will be accepted from LTAs across England outside London. Those that did not receive money from previous funding rounds will be prioritised across the board, DfT adds.
The deadline for submissions is 15 December, with a question-and-answer session with DfT bid reviewers to be called in mid-January 2024. Decisions on successful bidders are scheduled for March 2024, with funding for FY2023/24 awarded by that month and for FY2024/25 by a year later. Vehicle orders must be placed by 31 January 2025.
ZEBRA 2 will fund up to 75% of the incremental price of a zero-emission bus over a diesel equivalent, and up to 75% of total infrastructure capital expenditure. There is no minimum or maximum bid size. Zero-emission coaches are specifically ruled out of eligibility, but zero-emission, accessible minibuses used on local services are within scope.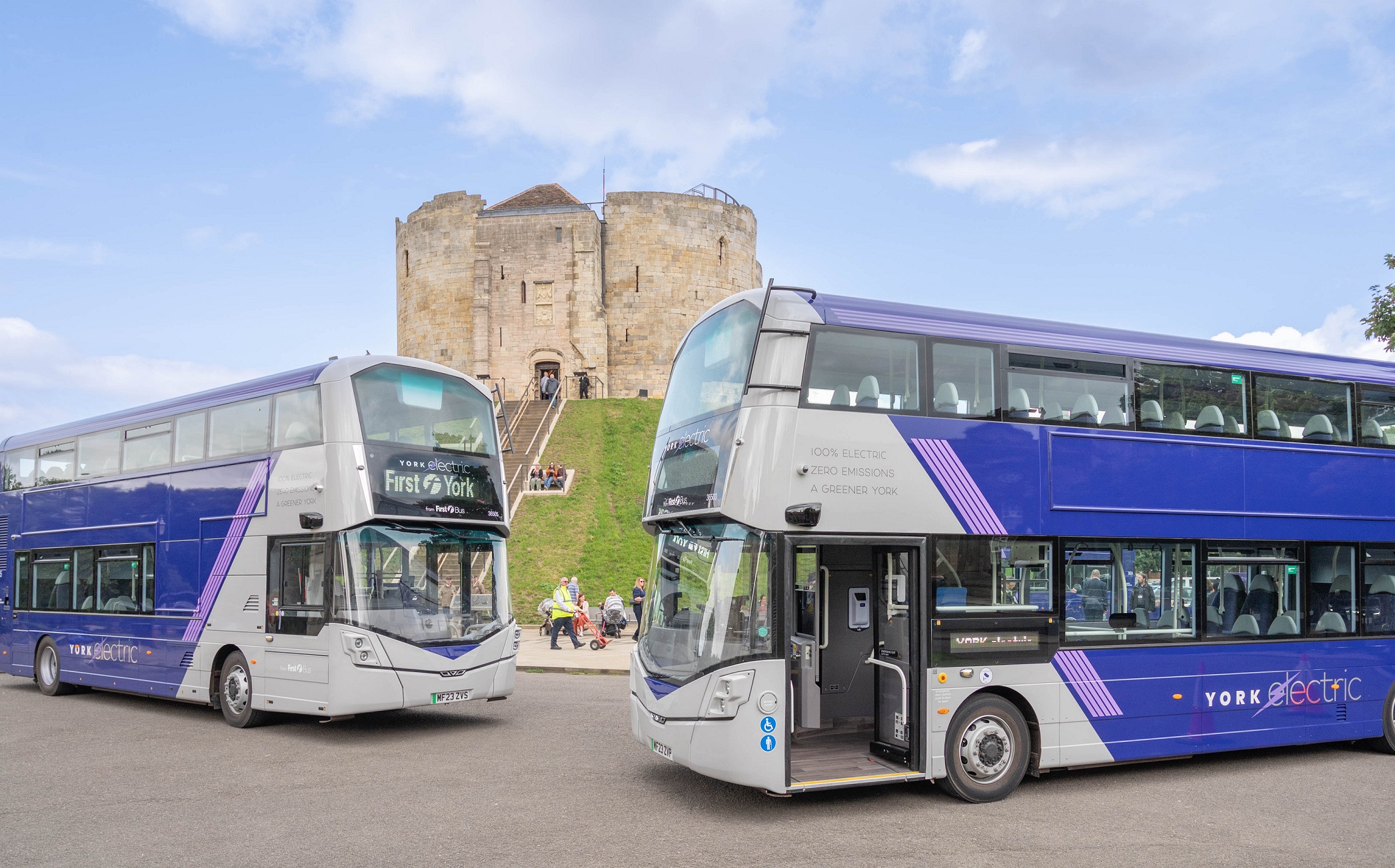 The first round of ZEBRA saw 17 successful bids via separate fast track and standard track mechanisms that were initially awarded £270 million.
That was slated to part-fund around 1,300 zero-emission buses, although two successful bids were later terminated. A further £25.3 million was released in March to existing successful bids.
A deeper analysis of ZEBRA 2 will follow, but in announcing the further round of funding DfT says it will support "green jobs at UK bus manufacturers." Alexander Dennis quickly highlighted its coming Enviro100EV as suiting the rural zero-emission bus brief.
Both battery-electric and hydrogen fuel cell-electric technologies will be eligible for support. In recognition that hydrogen is at an earlier stage of commercial deployment, such buses can be funded even if they are assessed to be poor value for money via a new greener bus tool, subject to them offering "a genuine learning and innovation opportunity." For battery-electric buses to be funded, they must achieve at least a low value for money rating.
ZEBRA 2 follows Rural Zero Emission Bus Taskforce setup
Speaking about ZEBRA 2, Secretary of State for Transport Mark Harper says: "Today's funding for more zero-emission buses will help to decarbonise transport and grow the economy by keeping our communities connected.
"We have already reached our initial target of funding at least 4,000 zero-emission buses, and this additional funding will improve journeys for even more passengers, reaching those in the most remote areas."
A specific focus on rural areas follows work by the Confederation of Passenger Transport to create a Rural Zero Emission Bus Taskforce earlier in 2023. Director of Policy Alison Edwards has welcomed the further funding and the approach adopted in ZEBRA 2.
"We are pleased that the prioritisation of rural bus services in the bidding process recognises the challenges facing these operators," adds Ms Edwards.